Coolers
Coolers will accommodate both the 3-gallon bottles and the 5-gallon bottles. They are available to rent monthly, rent-to-own, and purchase.
Colors: White and Black.
Models:
Cook and Cold -has one side room temperature and the other side cold making it ideal for cooking and beverages.
Hot and Cold- has one hot side and one cold side making it perfect for hot/cold beverages and instant foods.
Additions: Cone Cup Dispenser, Paper Cone Cups
Coolers can be fit with a matching paper cone cup dispenser for schools, churches, and businesses.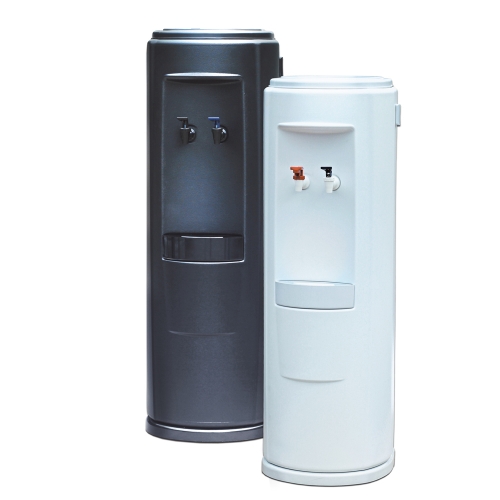 Ready to have cold water at the touch of your hand?