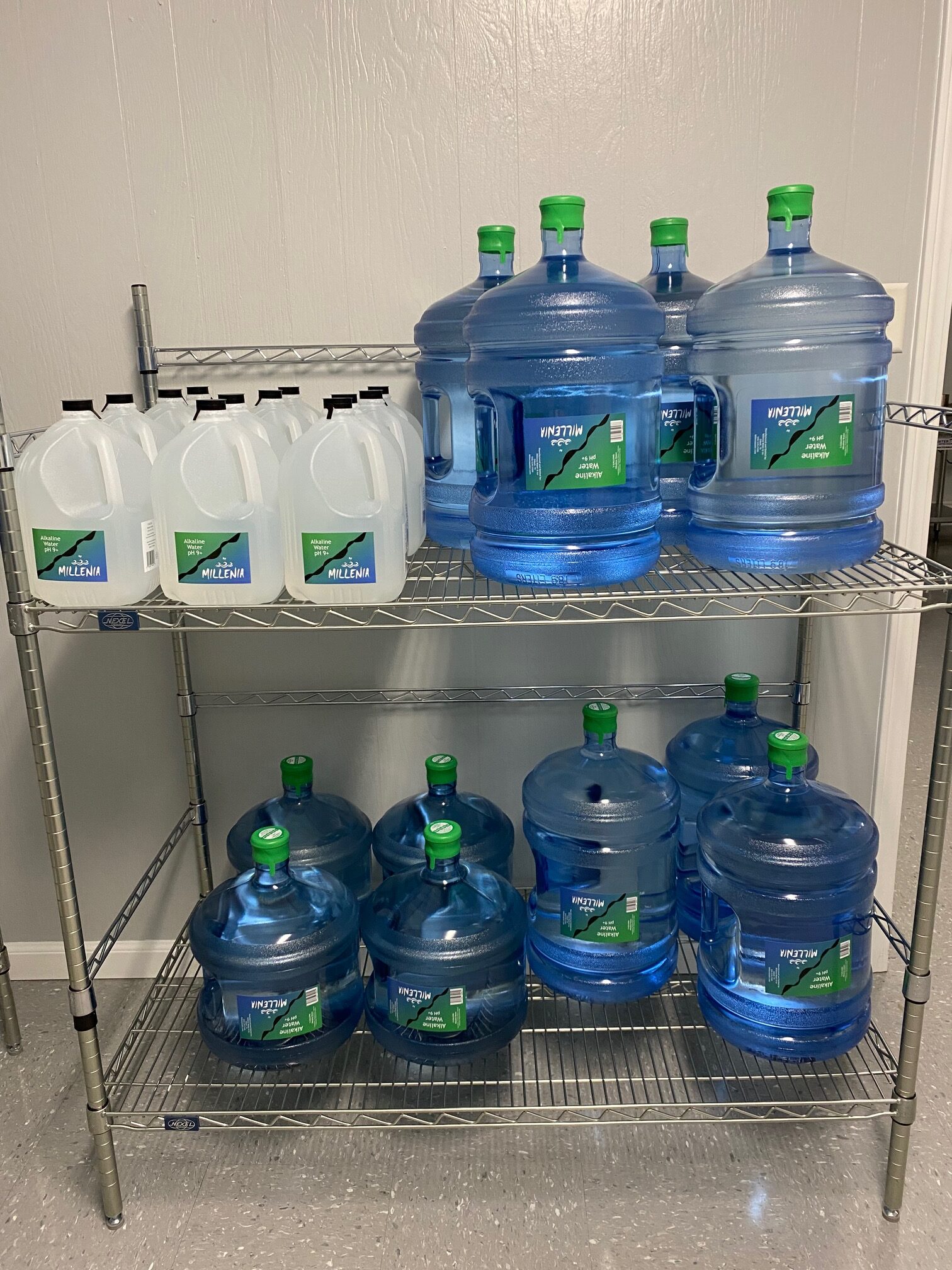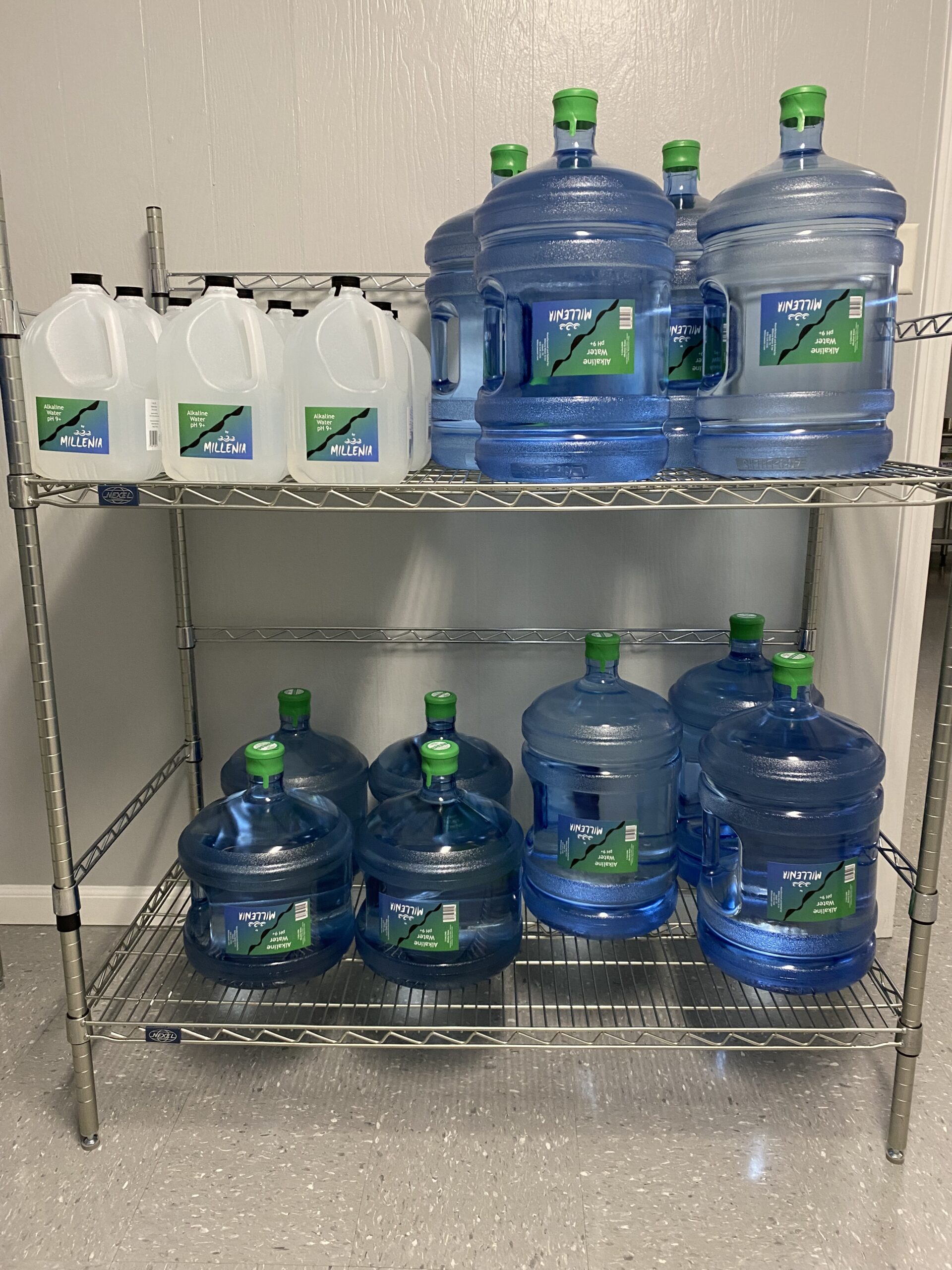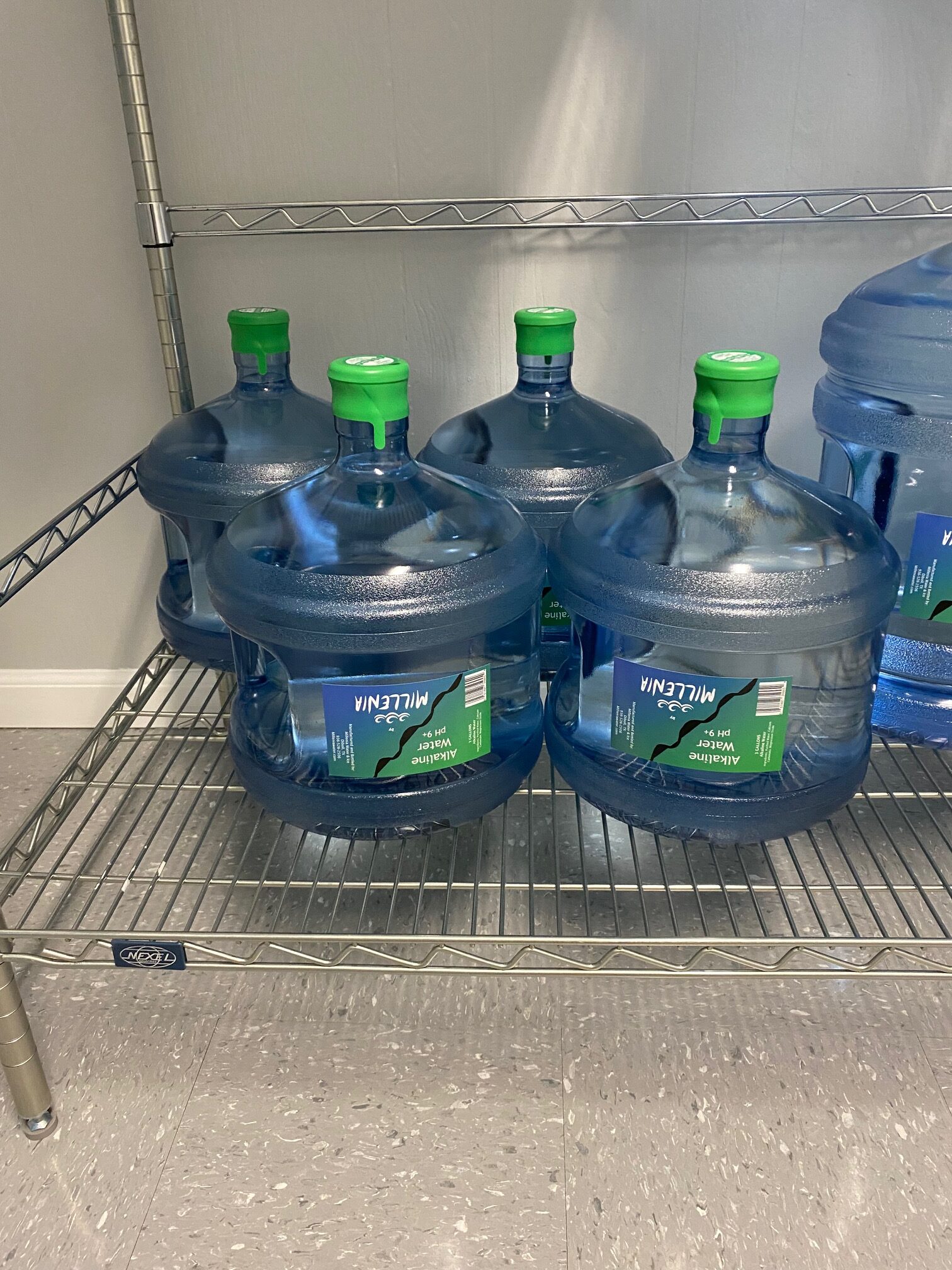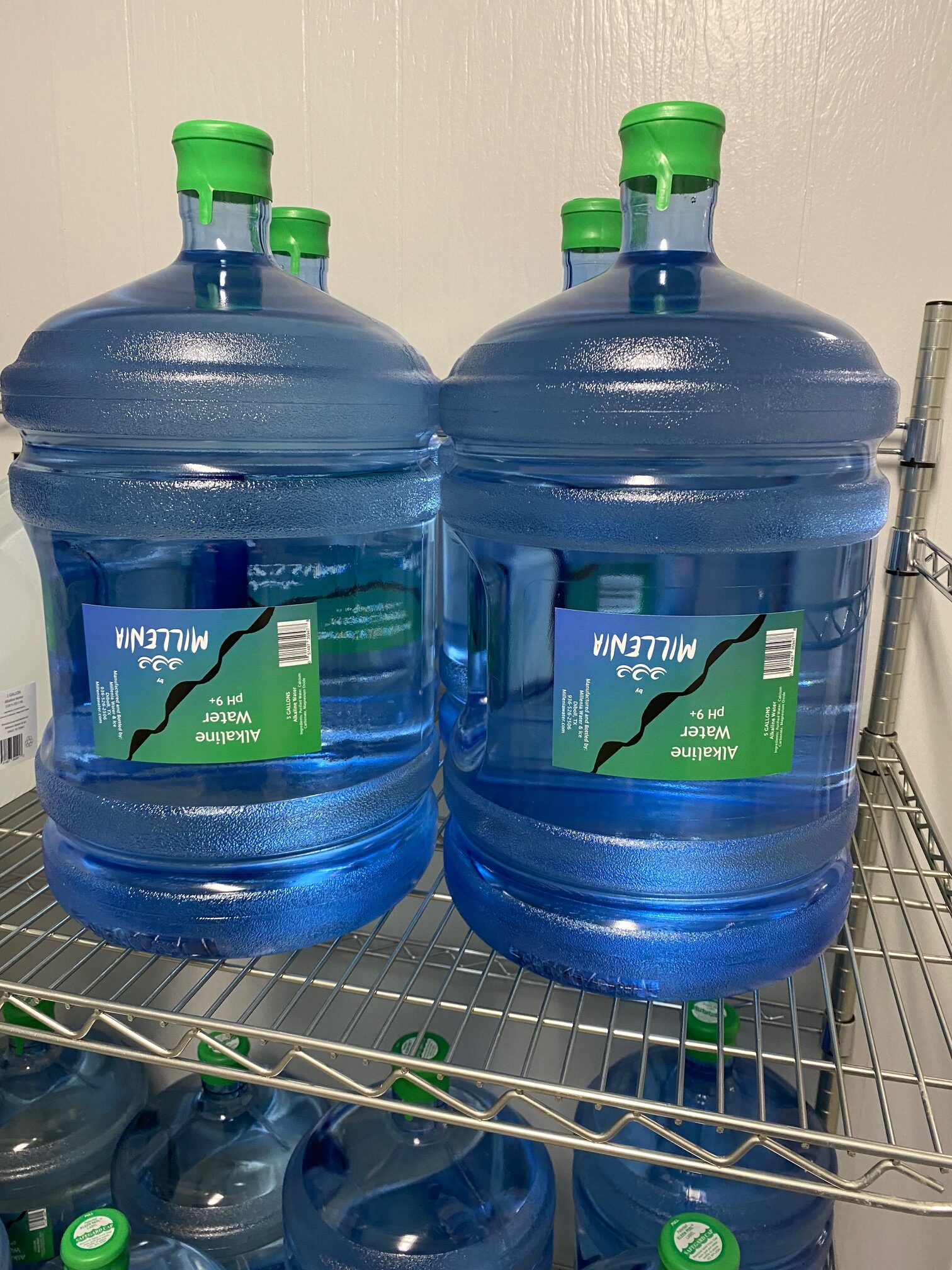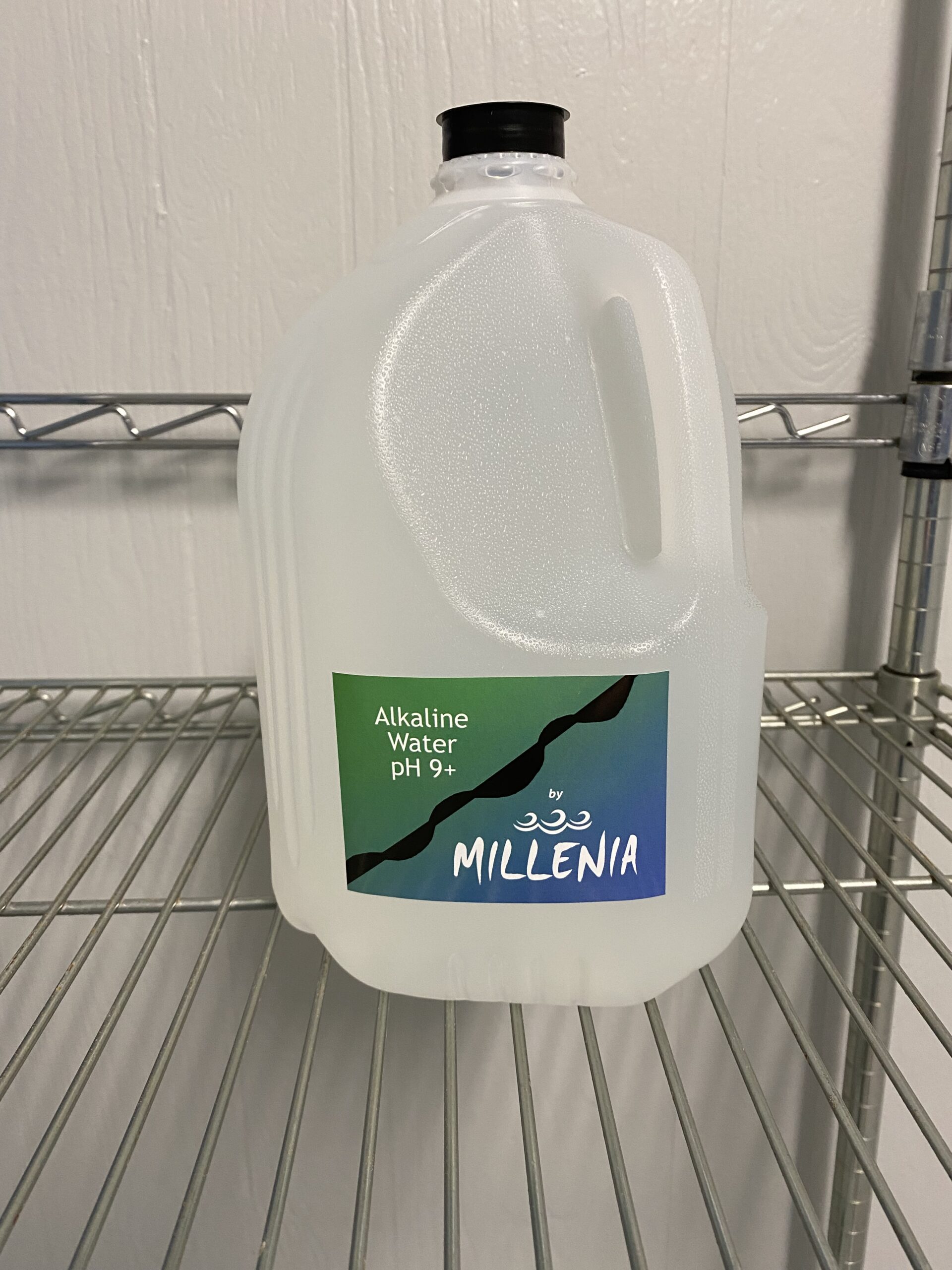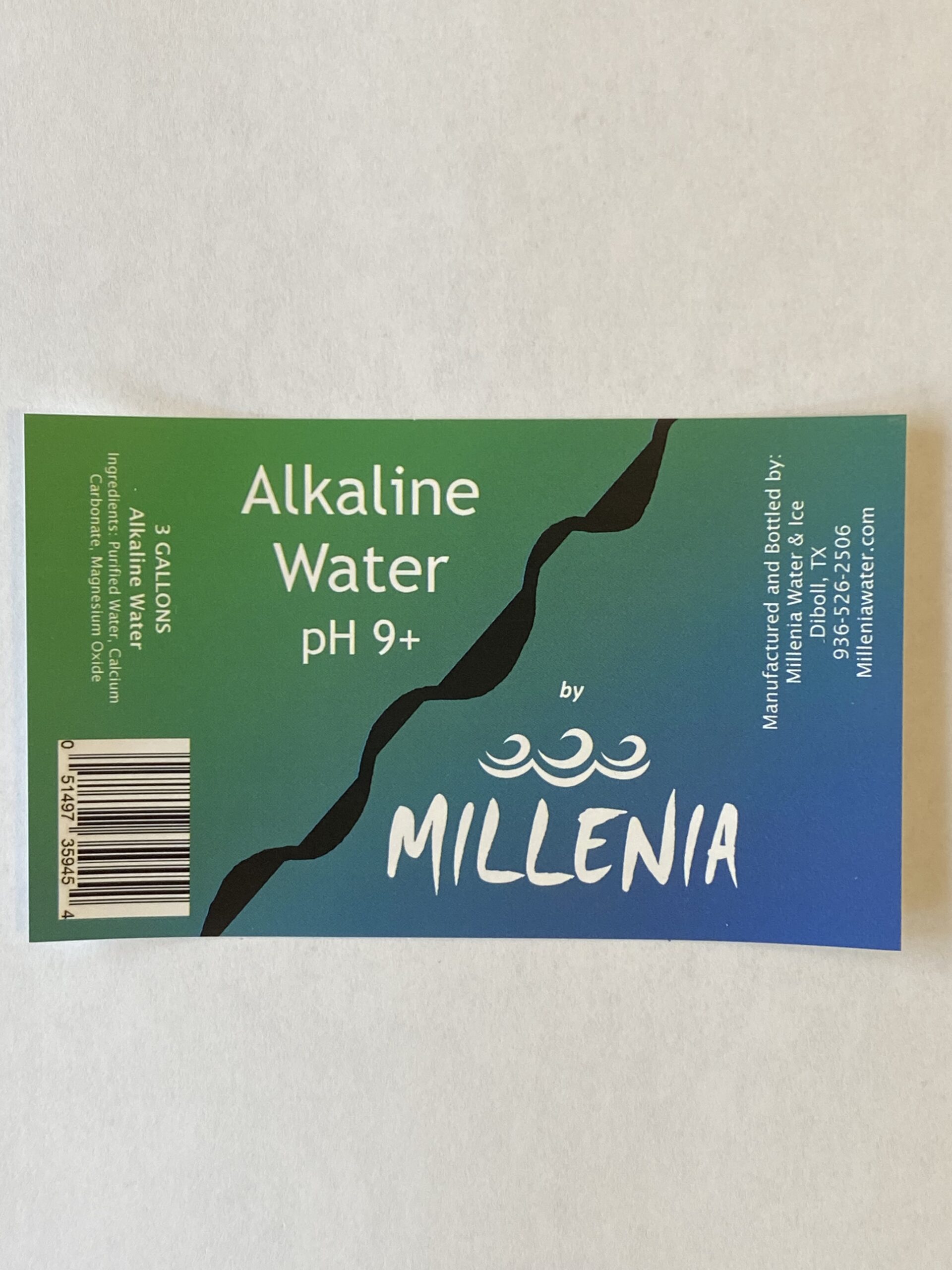 September 1, 2022
We have new Packaging for our Alkaline Water pH9+
We are proud to unveil our new packaging for Alkaline Water pH9+ by Millenia. The green caps help distinguish the new line as well as the snappy green/blue labels. Alkaline Water provides a healthy water choice. Our special pH9+ formula includes Calcium Carbonate and Magnesium Oxide to rehydrate faster and neutralize alkalinity. We love it!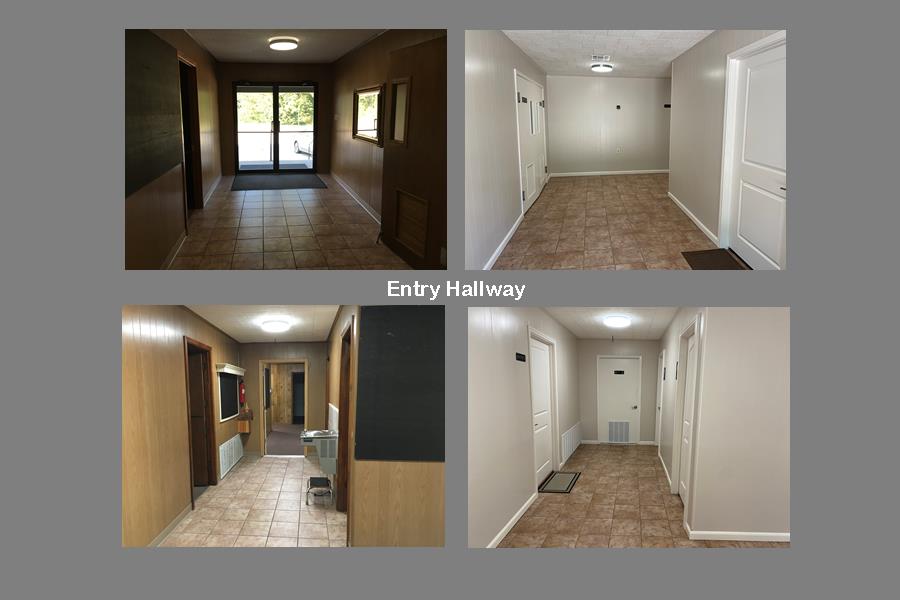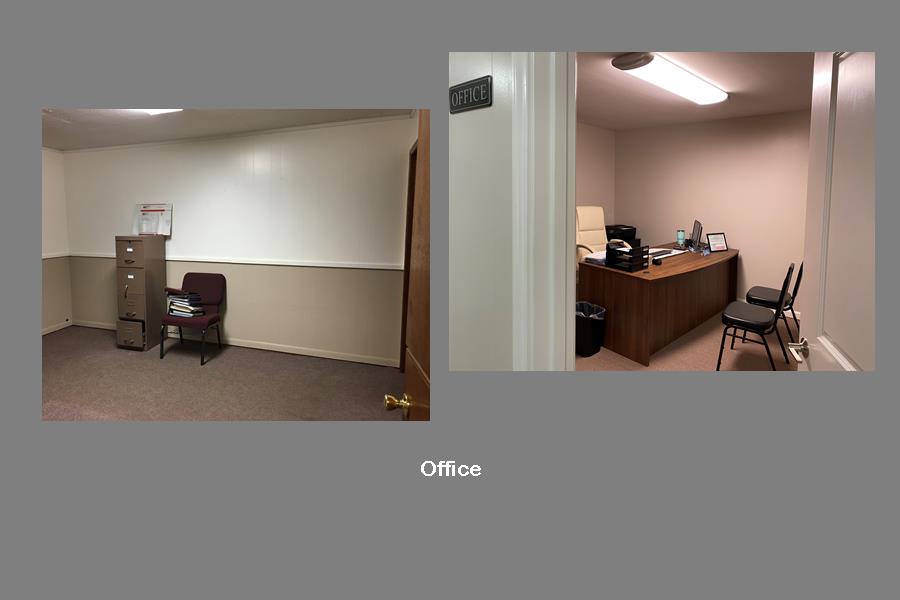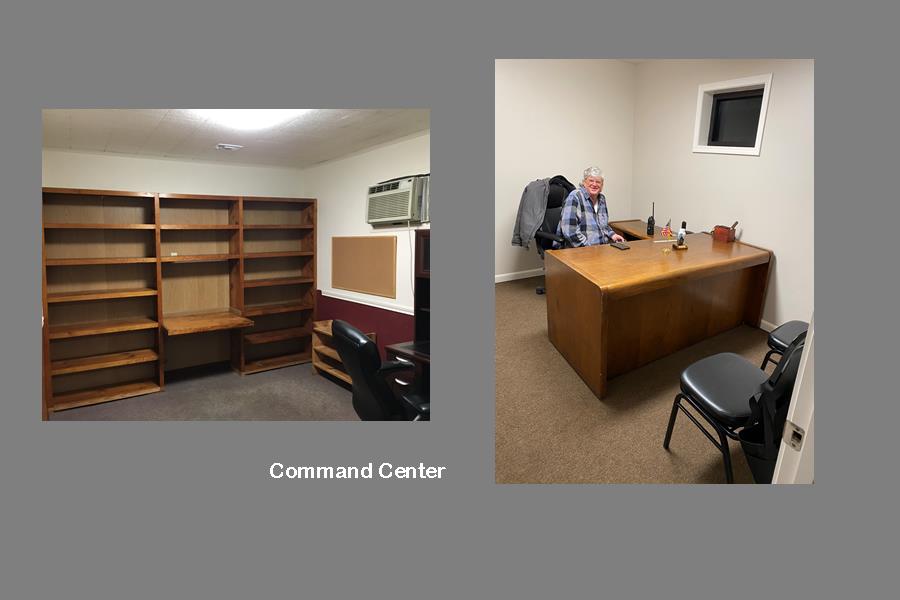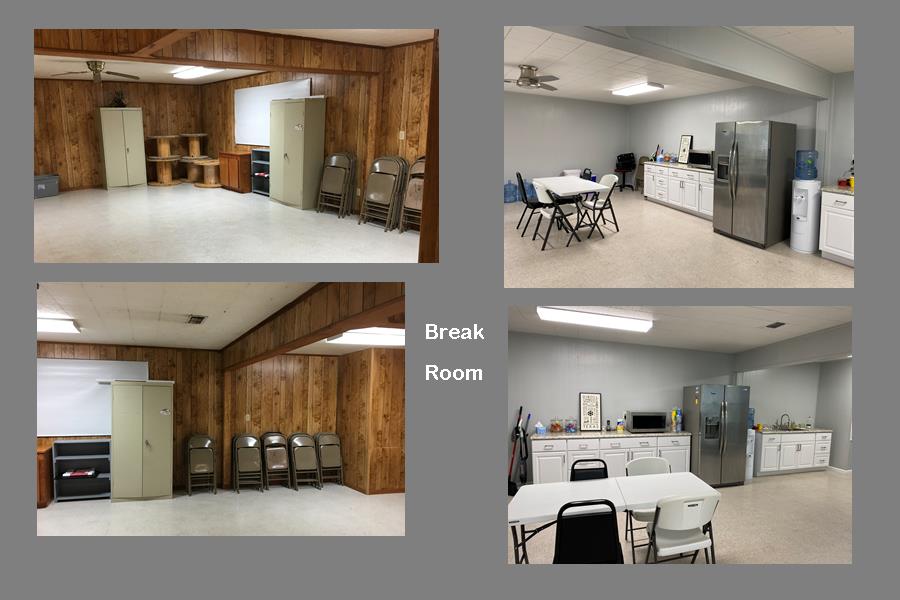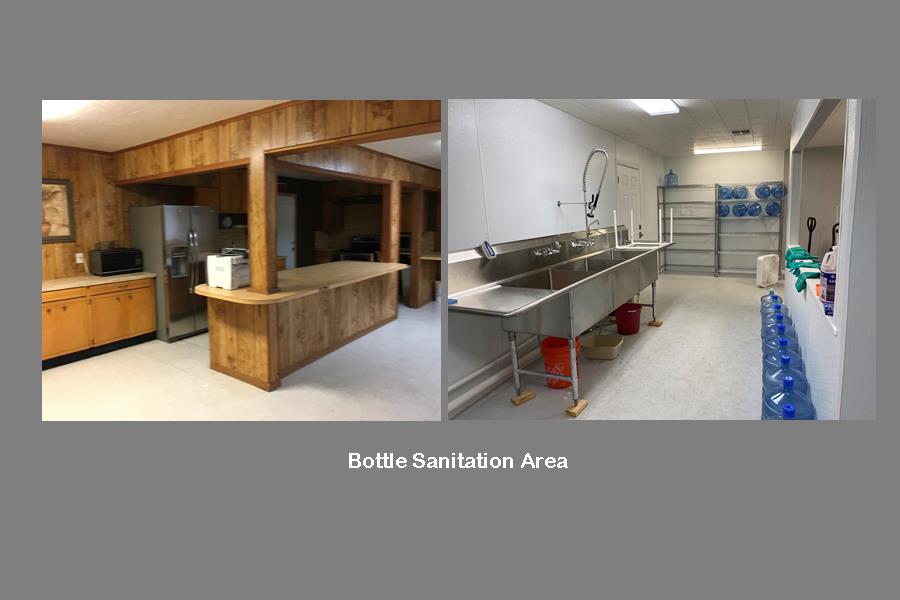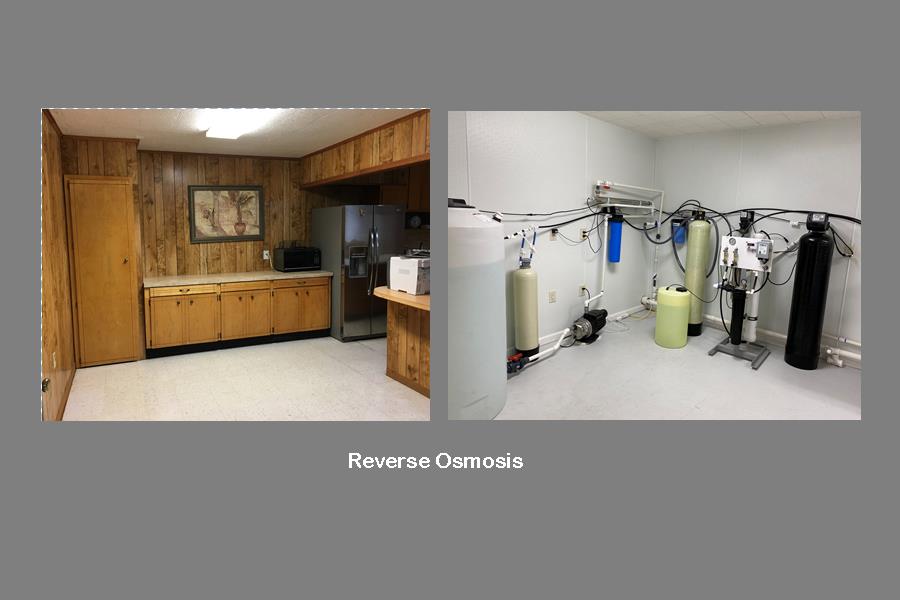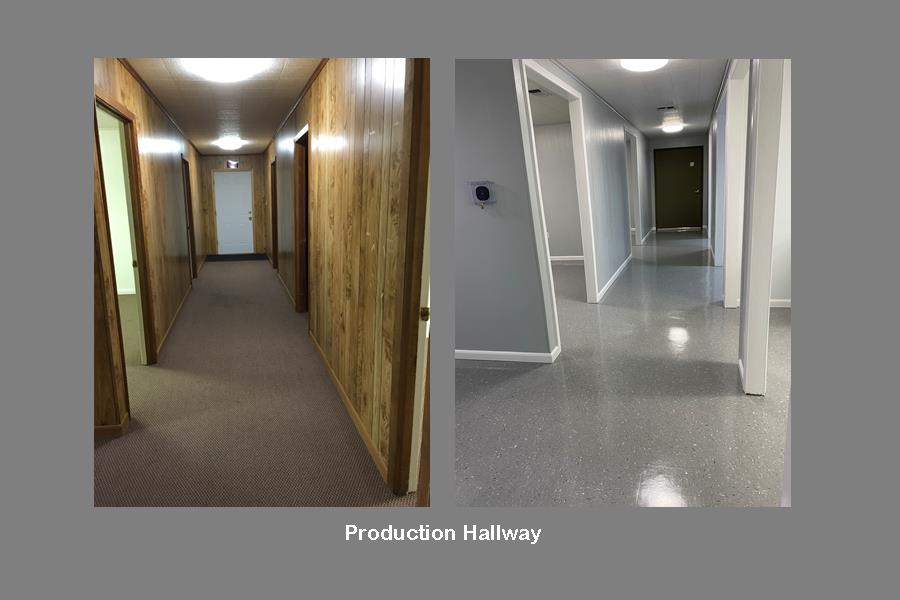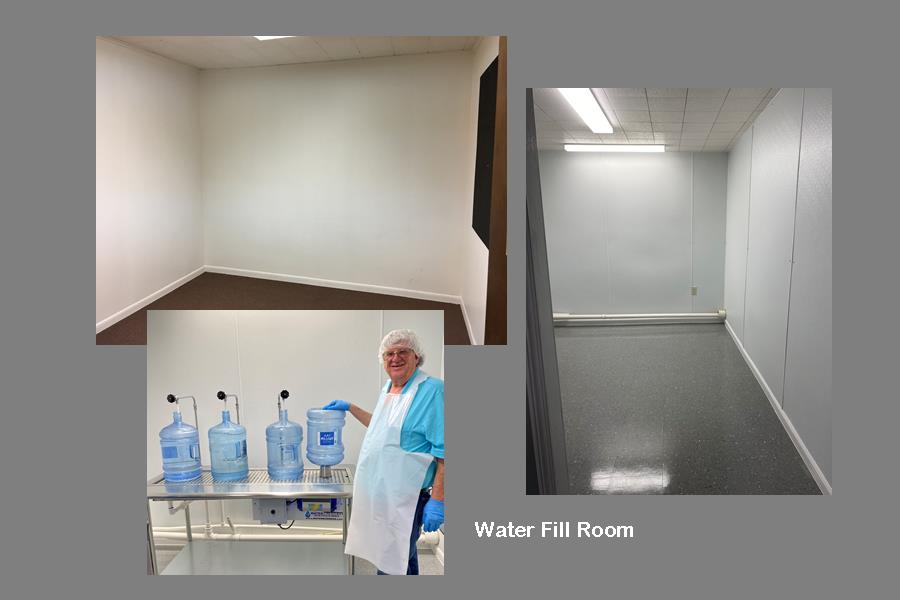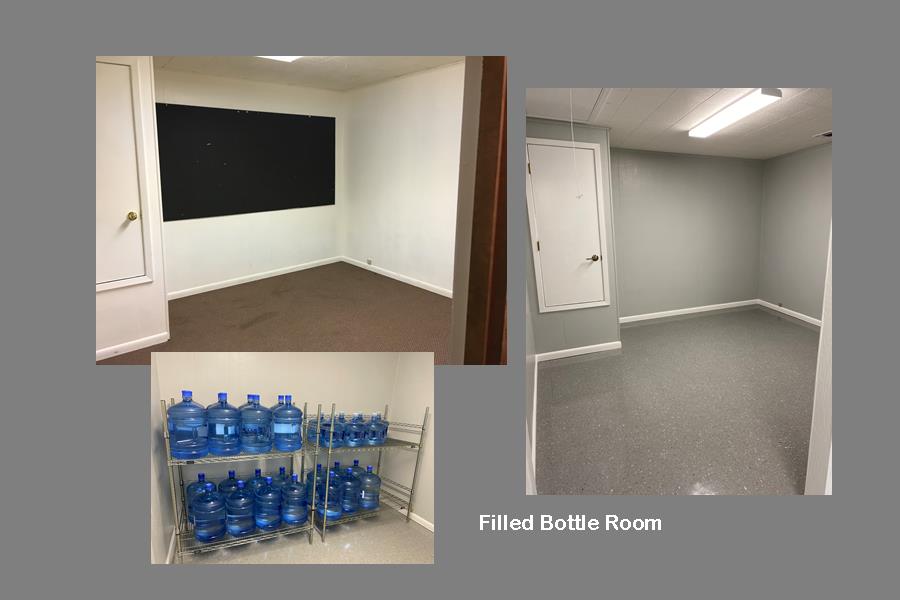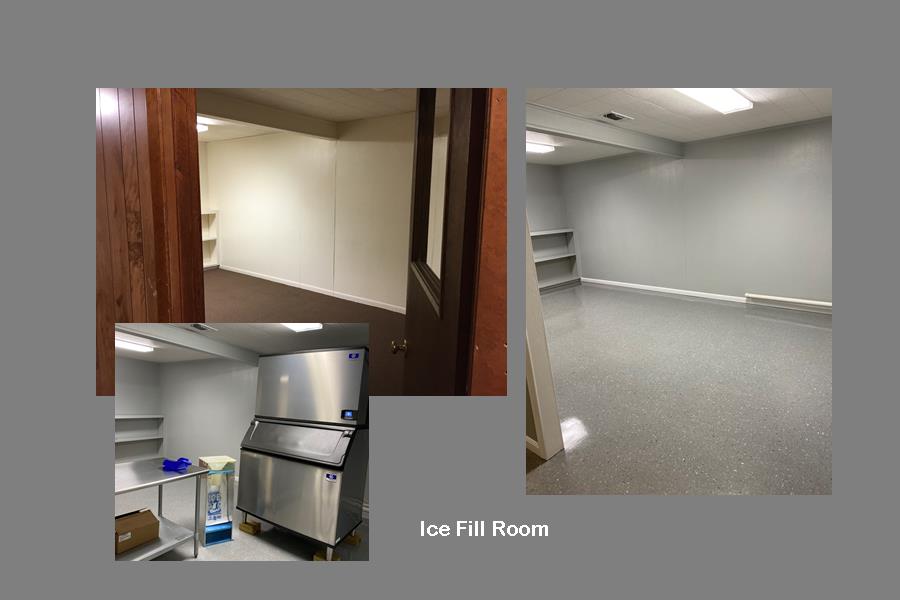 July 12, 2022
Our Interior Remodeling is Complete
Finally! We have completed the interior Remodeling project for our new location. As promised, here a few "before and after" pictures of our journey to transform this 50 year building from a Church into a Water & Ice manufacturing facility. Now, on to the exterior!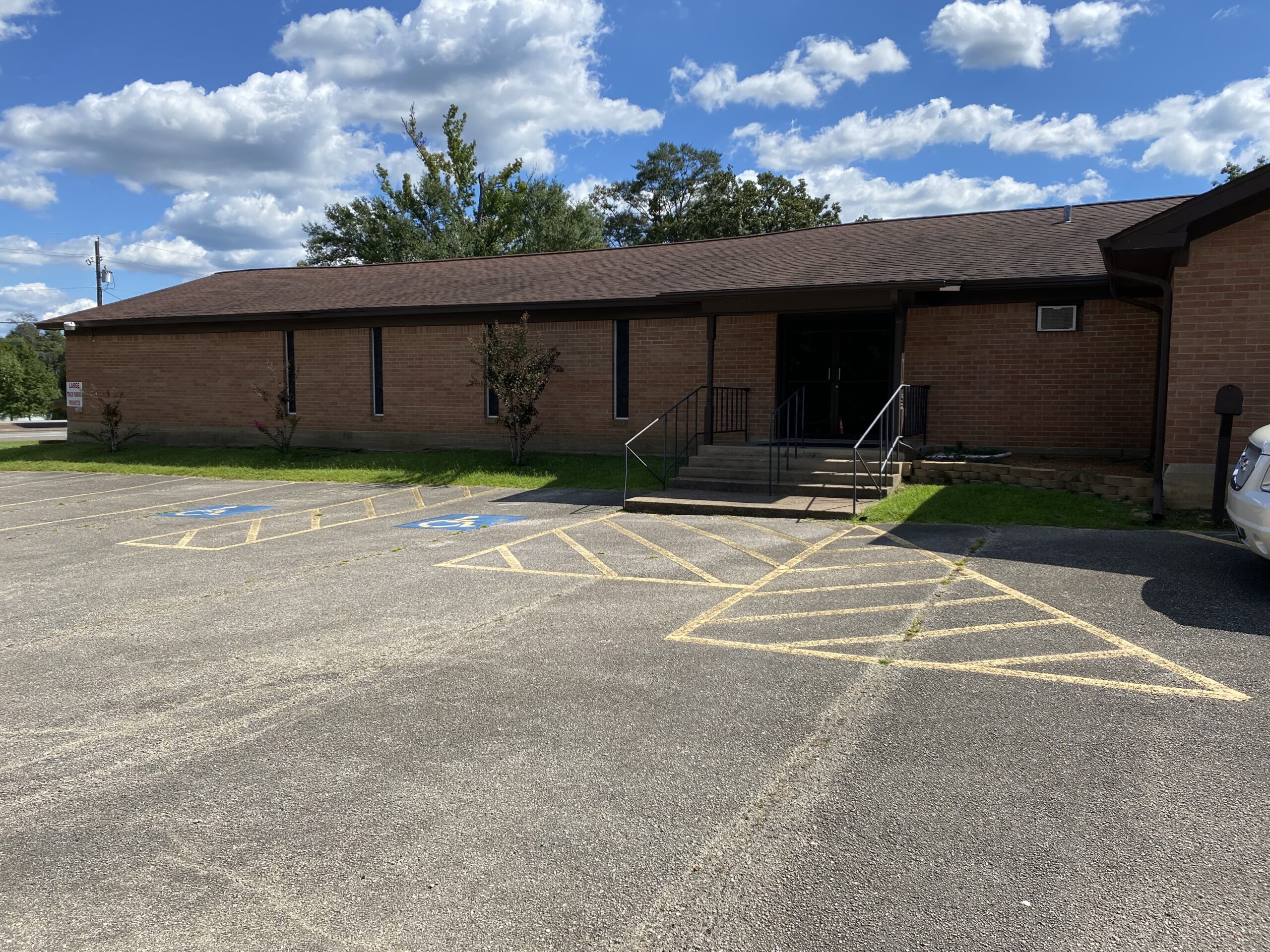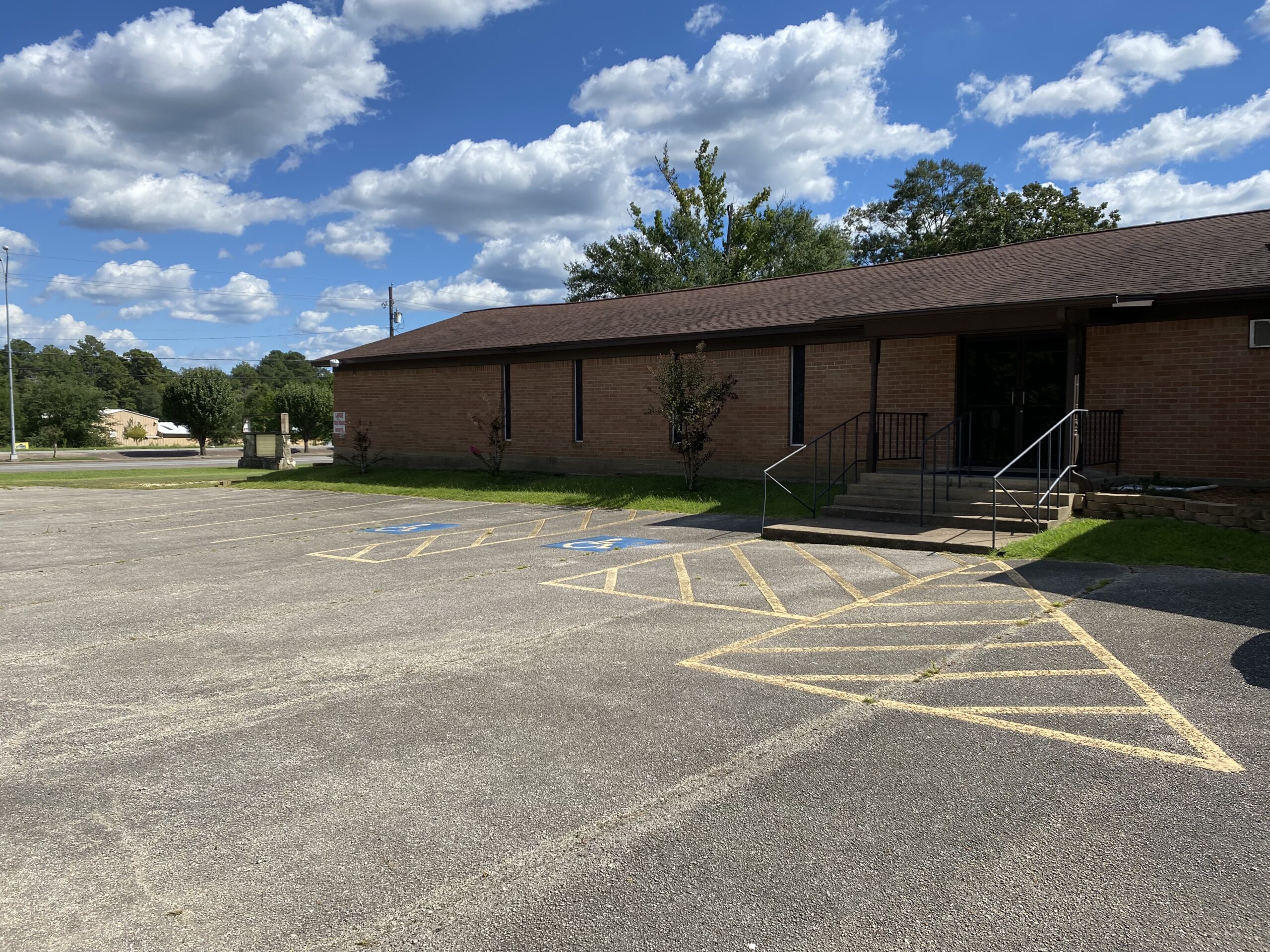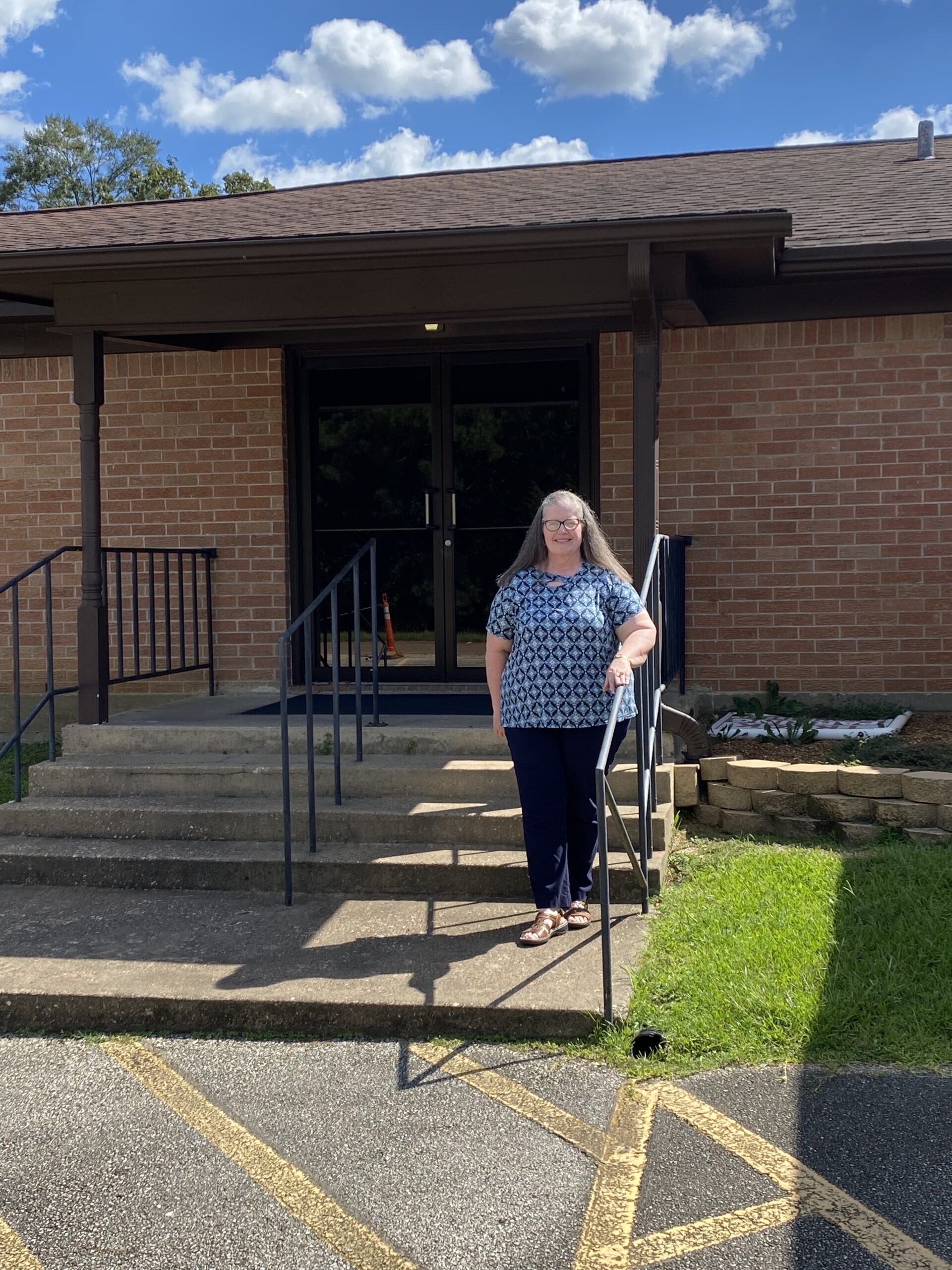 September 15, 2021
We have a New Location
We have expanded our facility and moved to a new location. You may now find us at 100 E. Borden Dr. in Diboll, TX. We are just a hop, skip, and jump from our previous location so we're easy to find. Of course, we still offer the same customized products and services as before plus we will be adding more to the menu. Thanks to our loyal customers, Millenia Water & Ice has continued to grow since its conception in 2016. We are now renovating this 4500 square foot space to produce the best quality of water and ice possible. Stay tuned for before and after pictures when our remodeling is completed.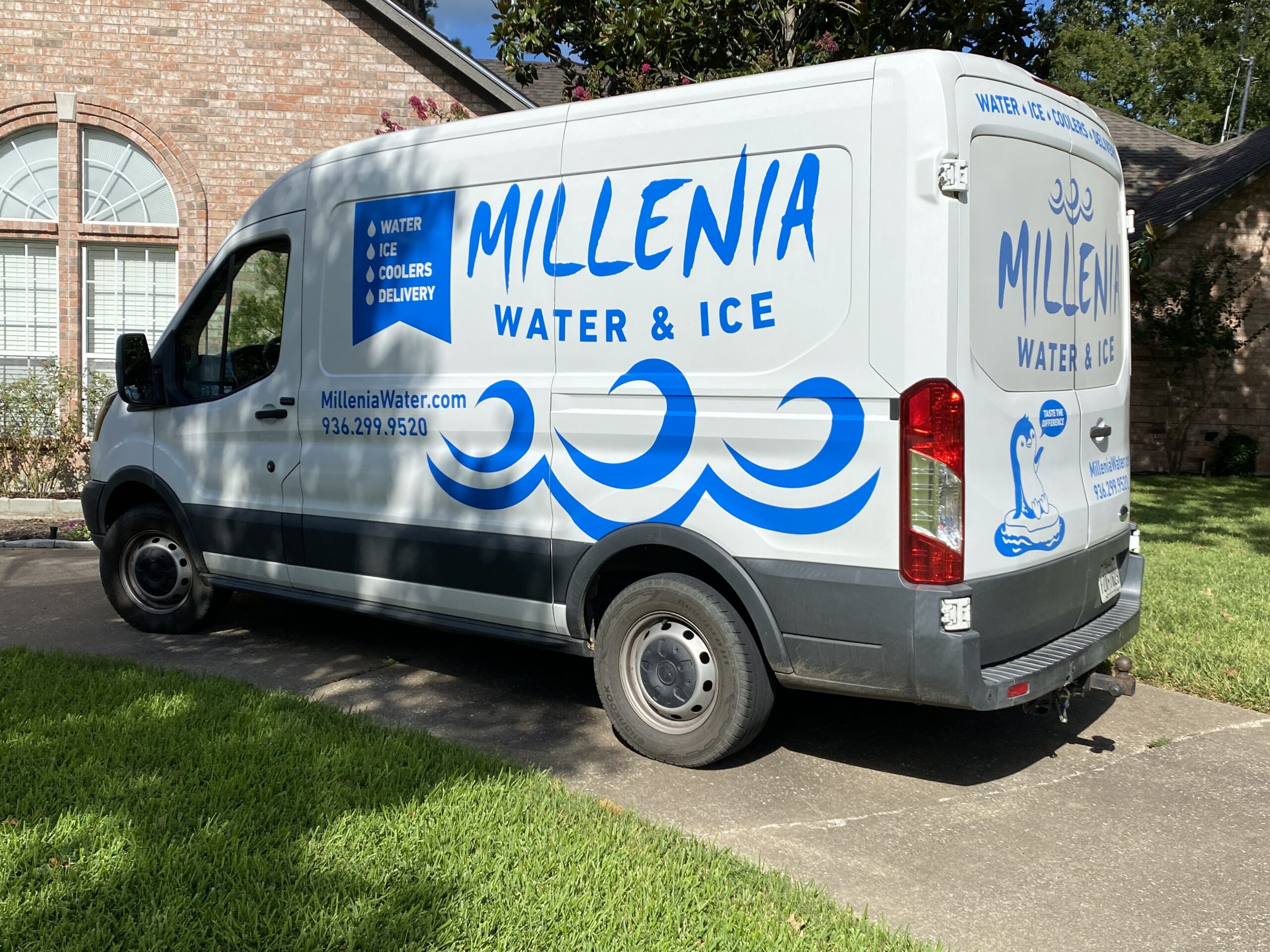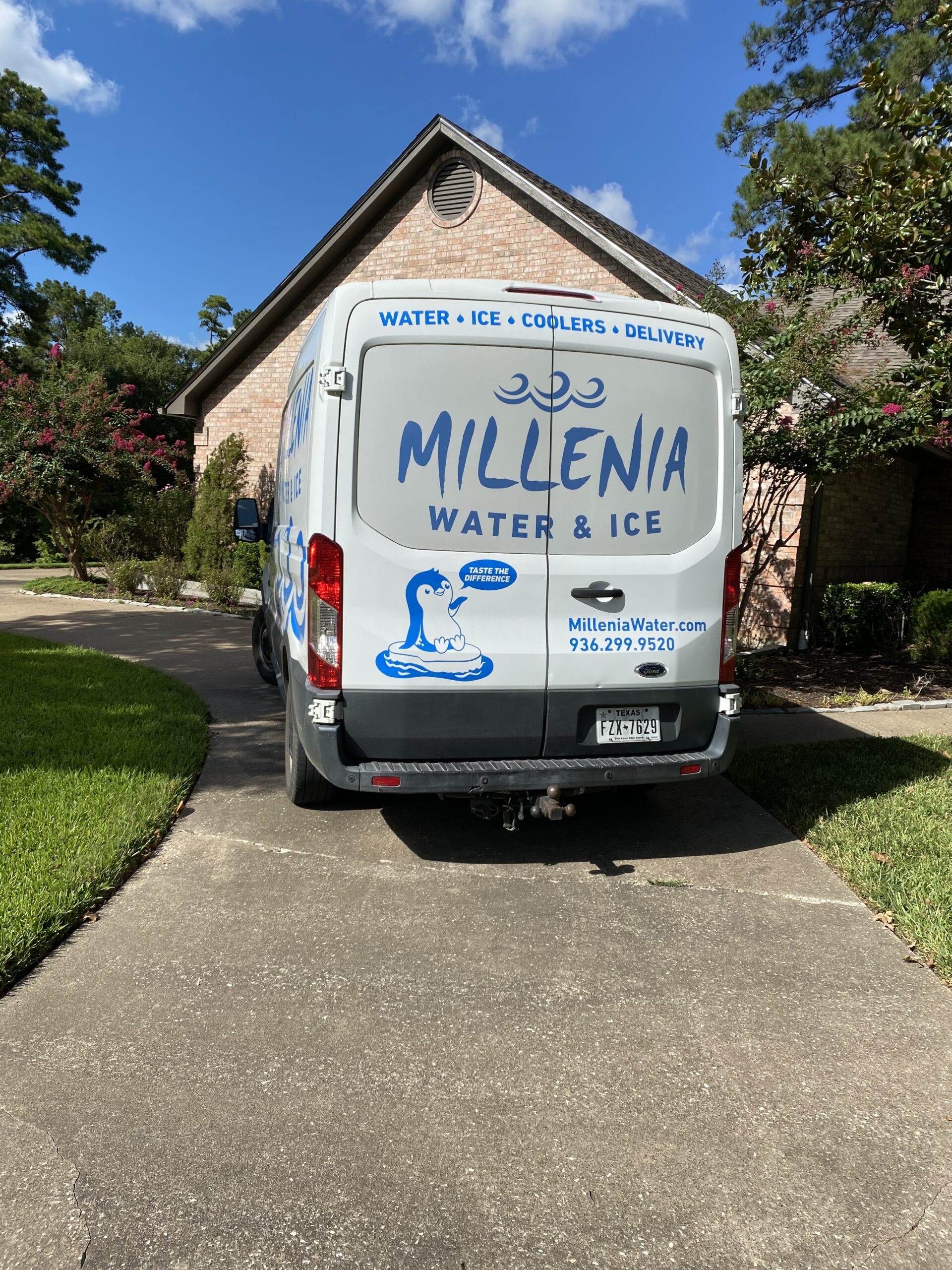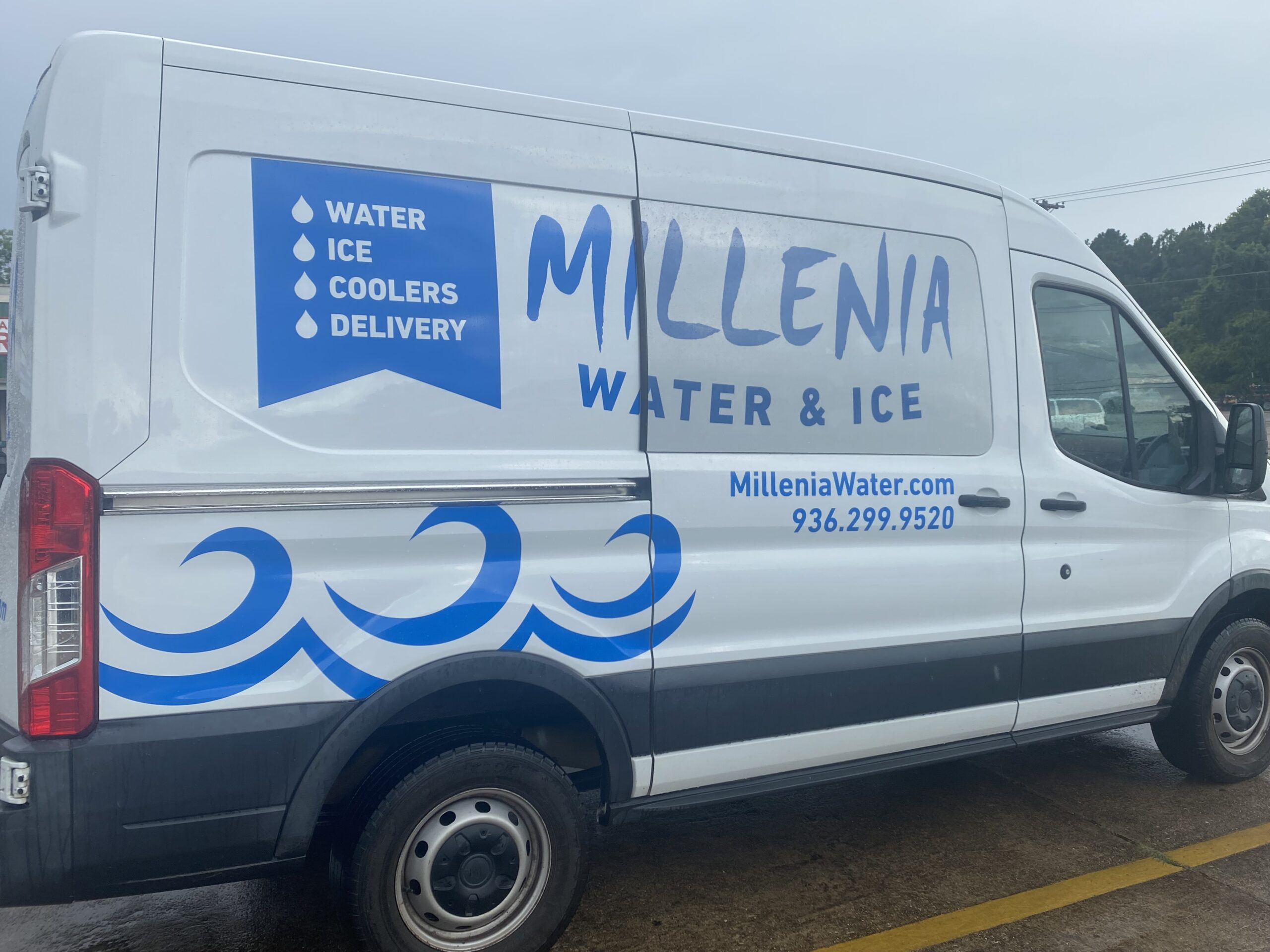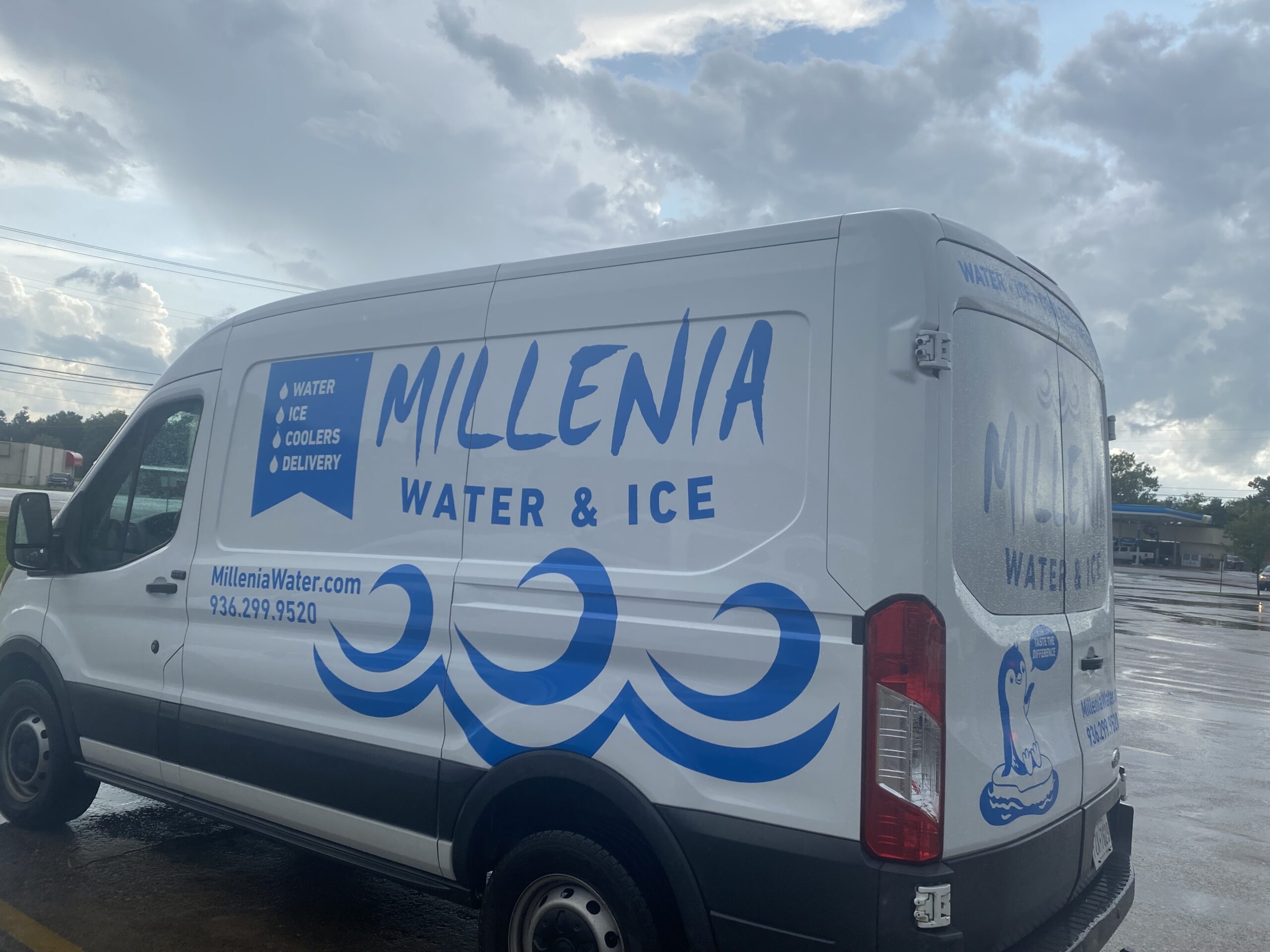 July 15, 2021
New Delivery Van
We have a new Delivery Van! You should be able to see us coming now. Our freshly wrapped van design lets future customers know that we offer Water, Ice, Cooler Rentals, and Delivery. We are happy to include our mascot on the back. Our baby penguin mascot waves and invites people to "Taste the Difference!" That's the Millenia Water & Ice difference that's pure, clean, and simple.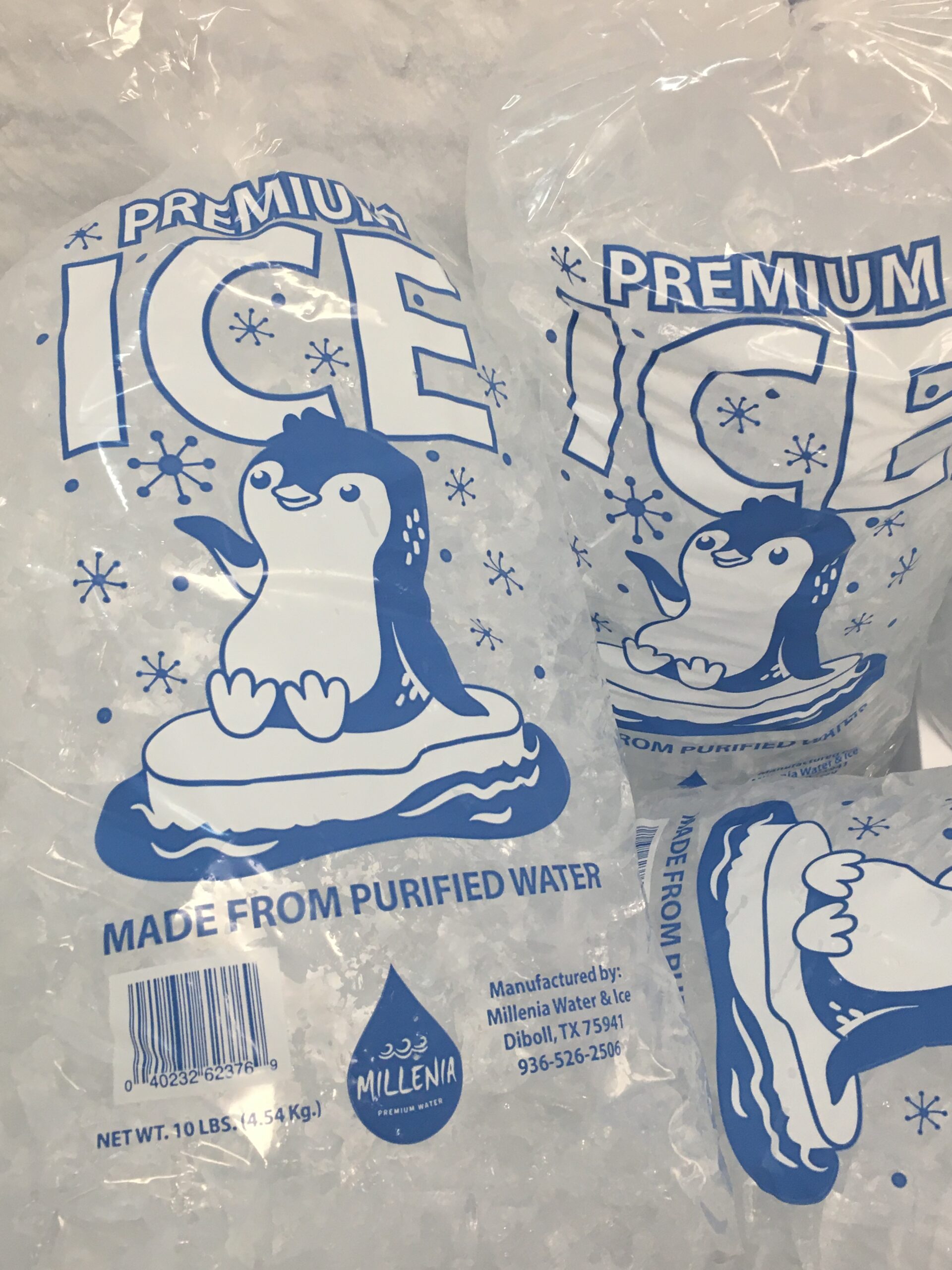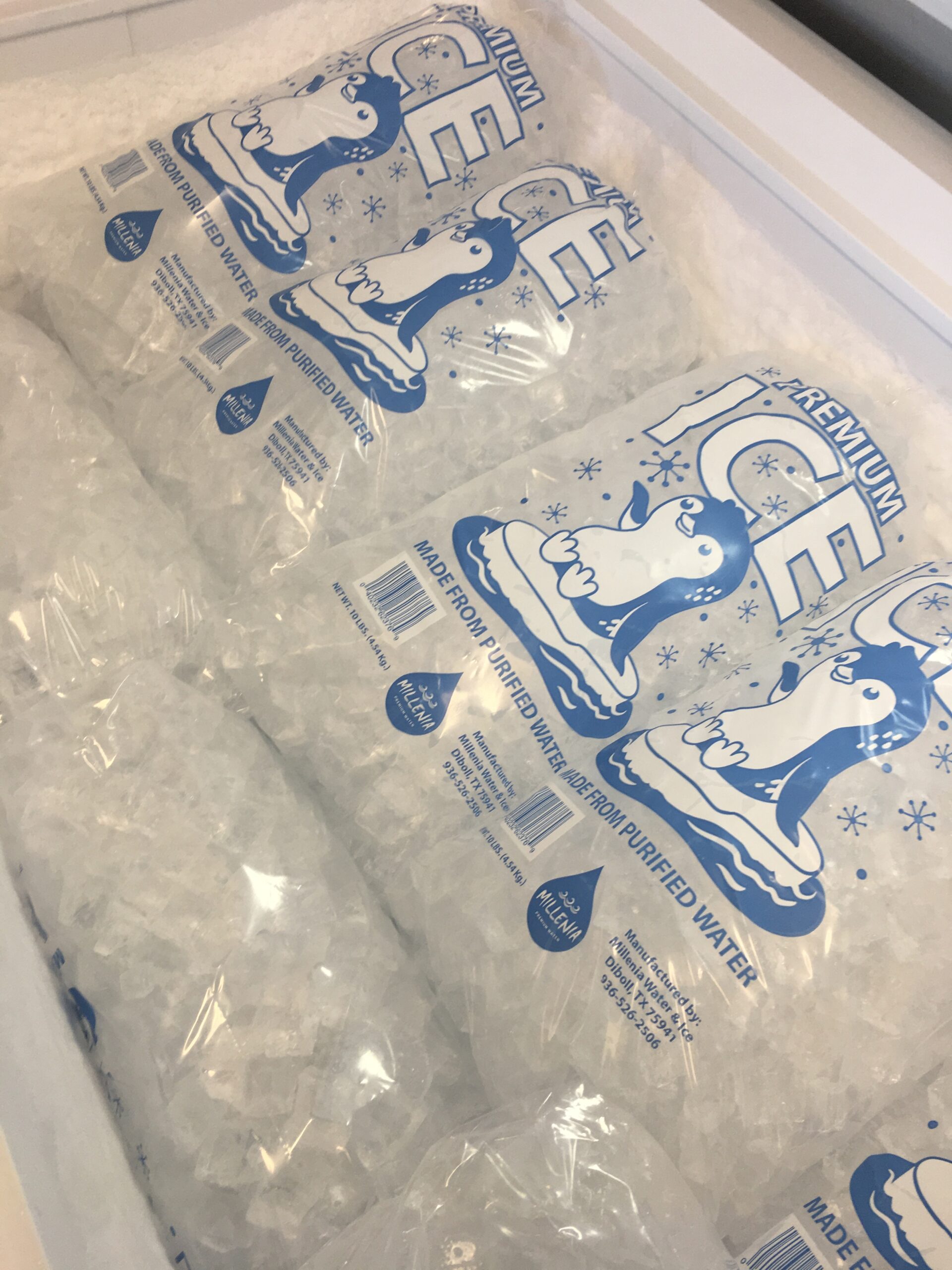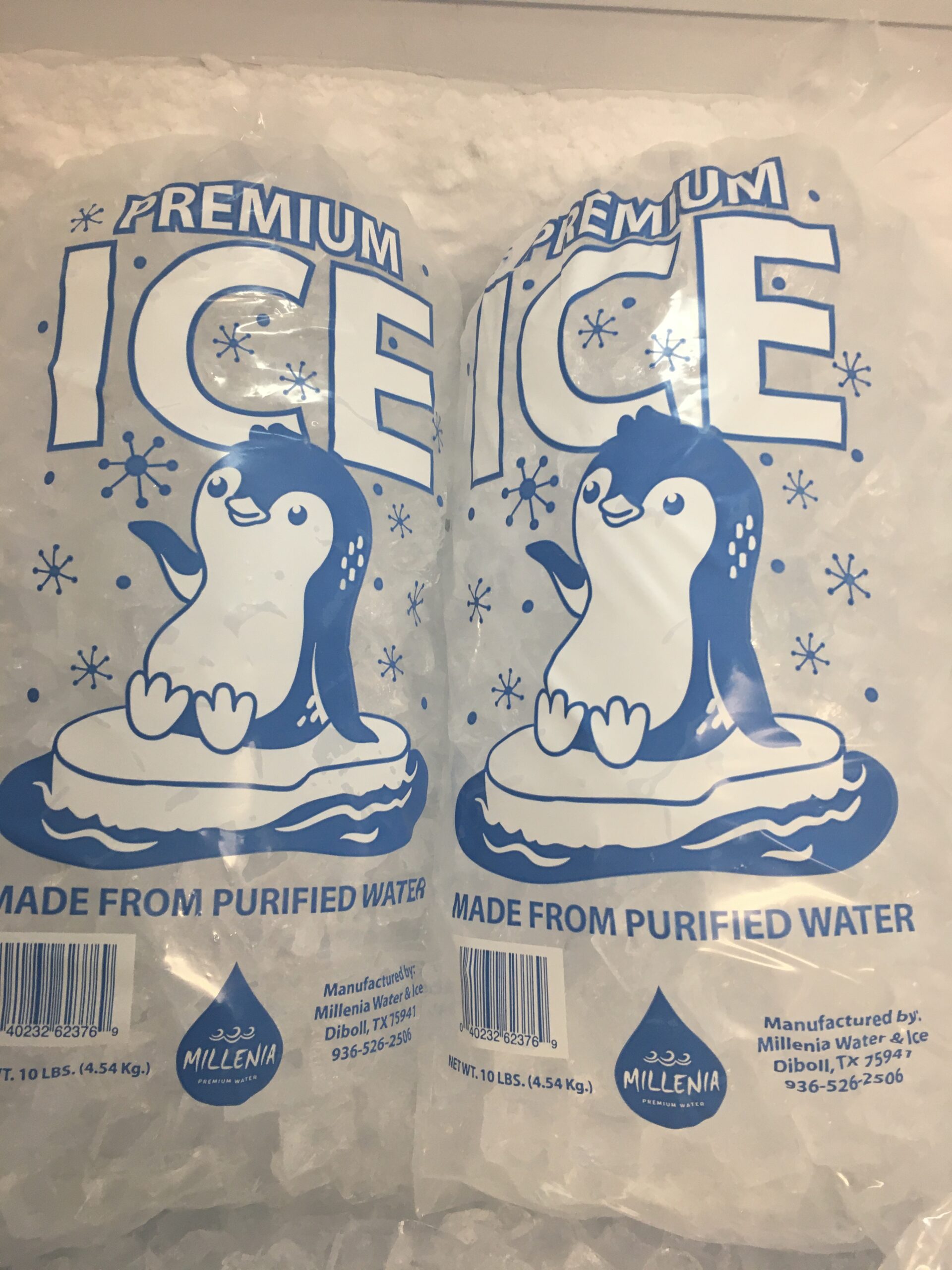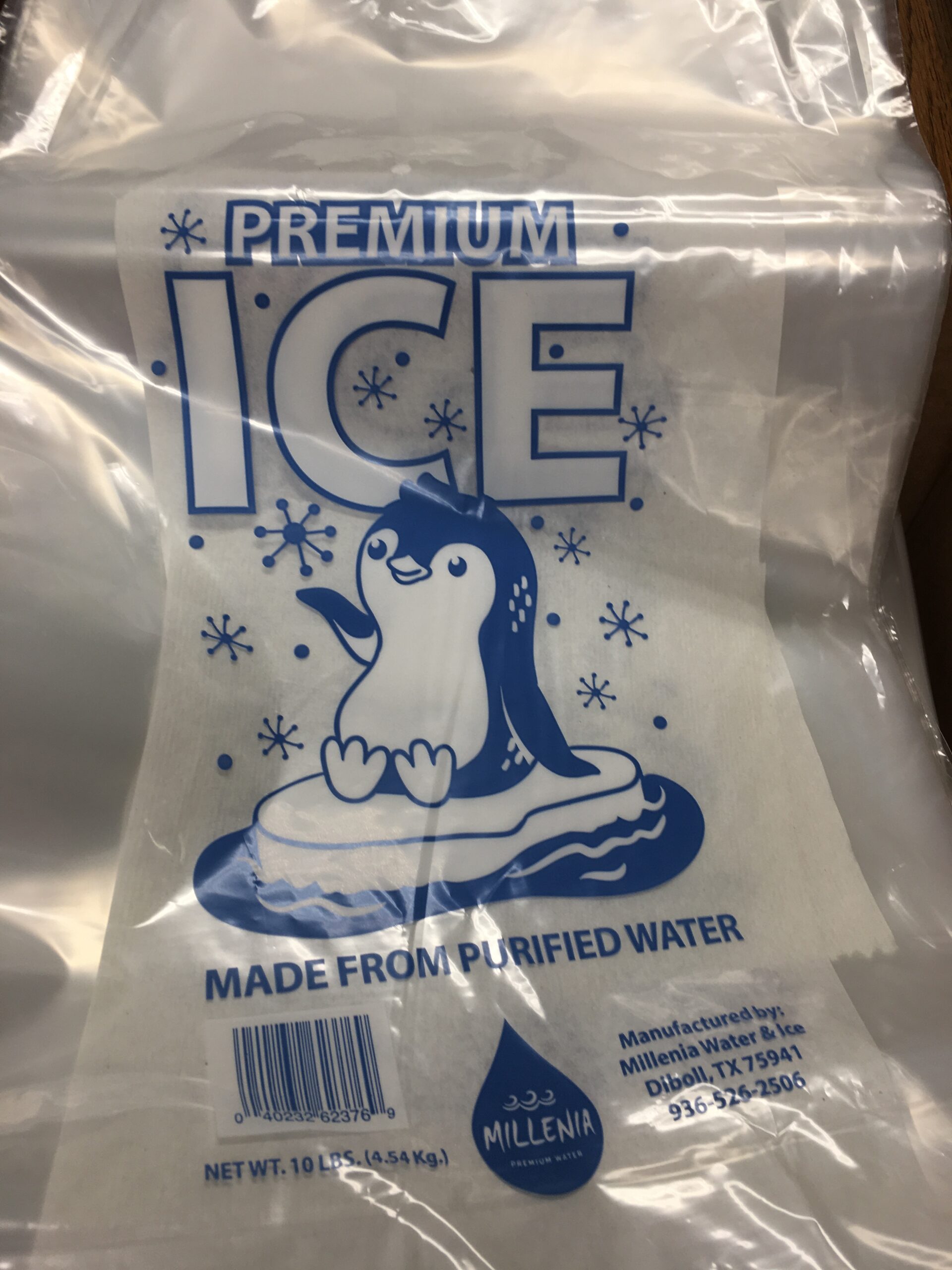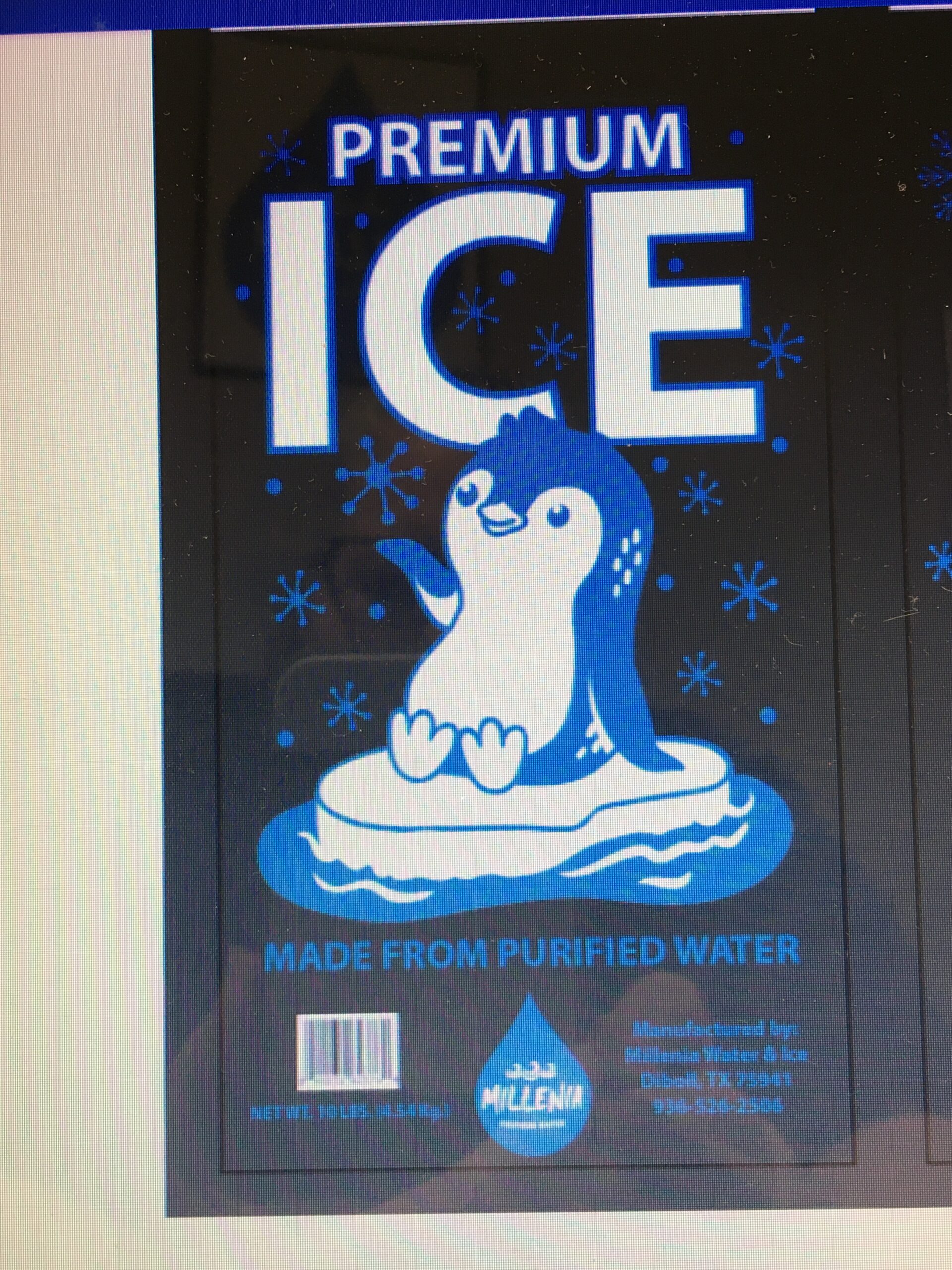 December 10, 2020
New Ice Bag Design
We have a new Ice Bag Design! Yeah! Thanks to Zach at Real Graphics, we have a brand new ice bag design. Zach gave us a new baby penguin mascot for our Millenia purified ice. We are so happy to have our own customized look without having to stick-on labels to a generic bag. We love our baby penguin mascot, too.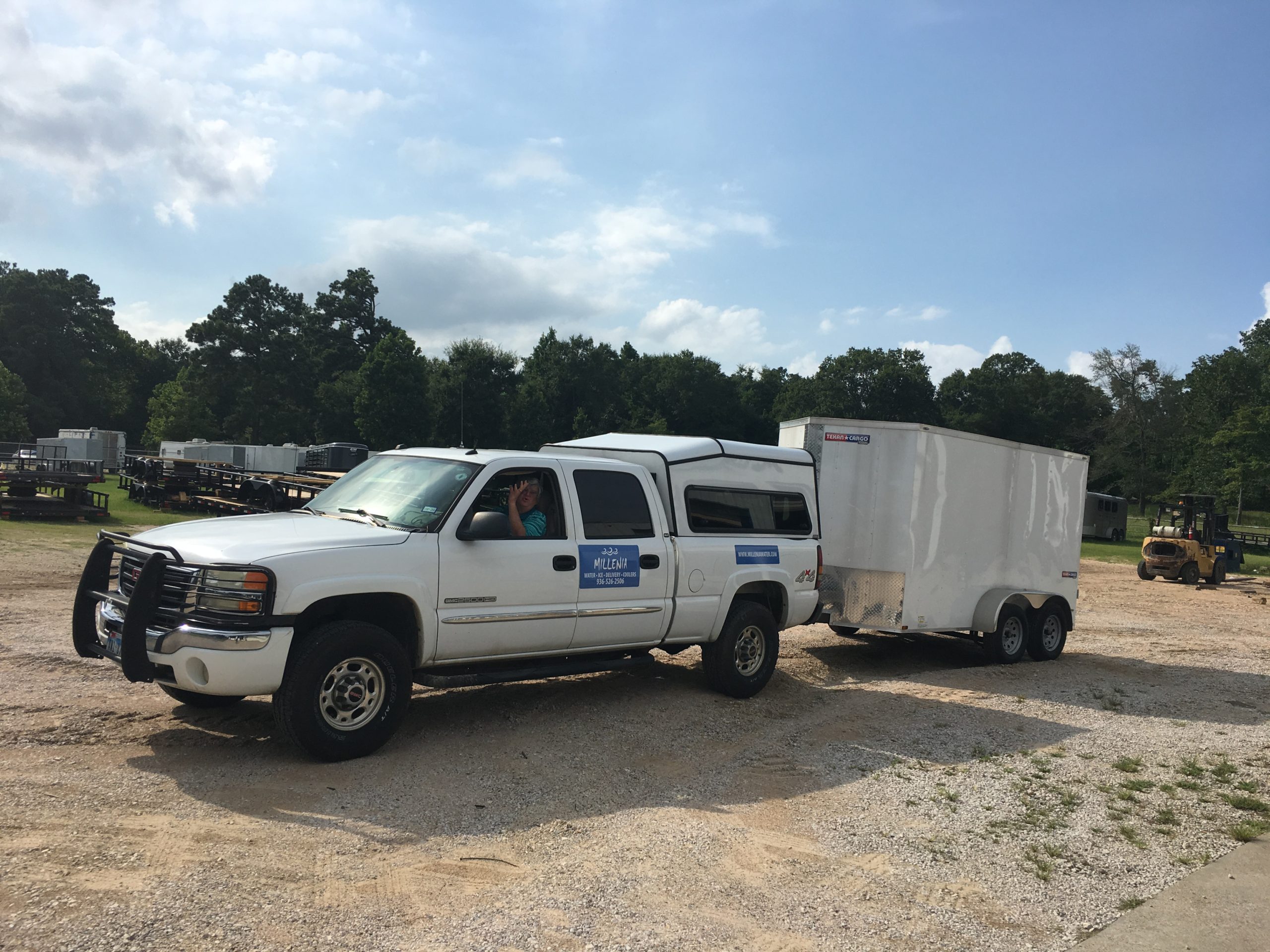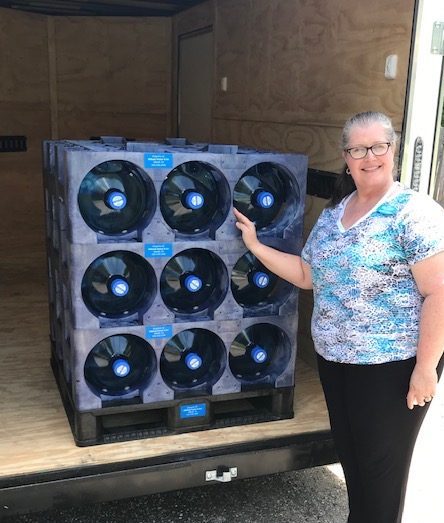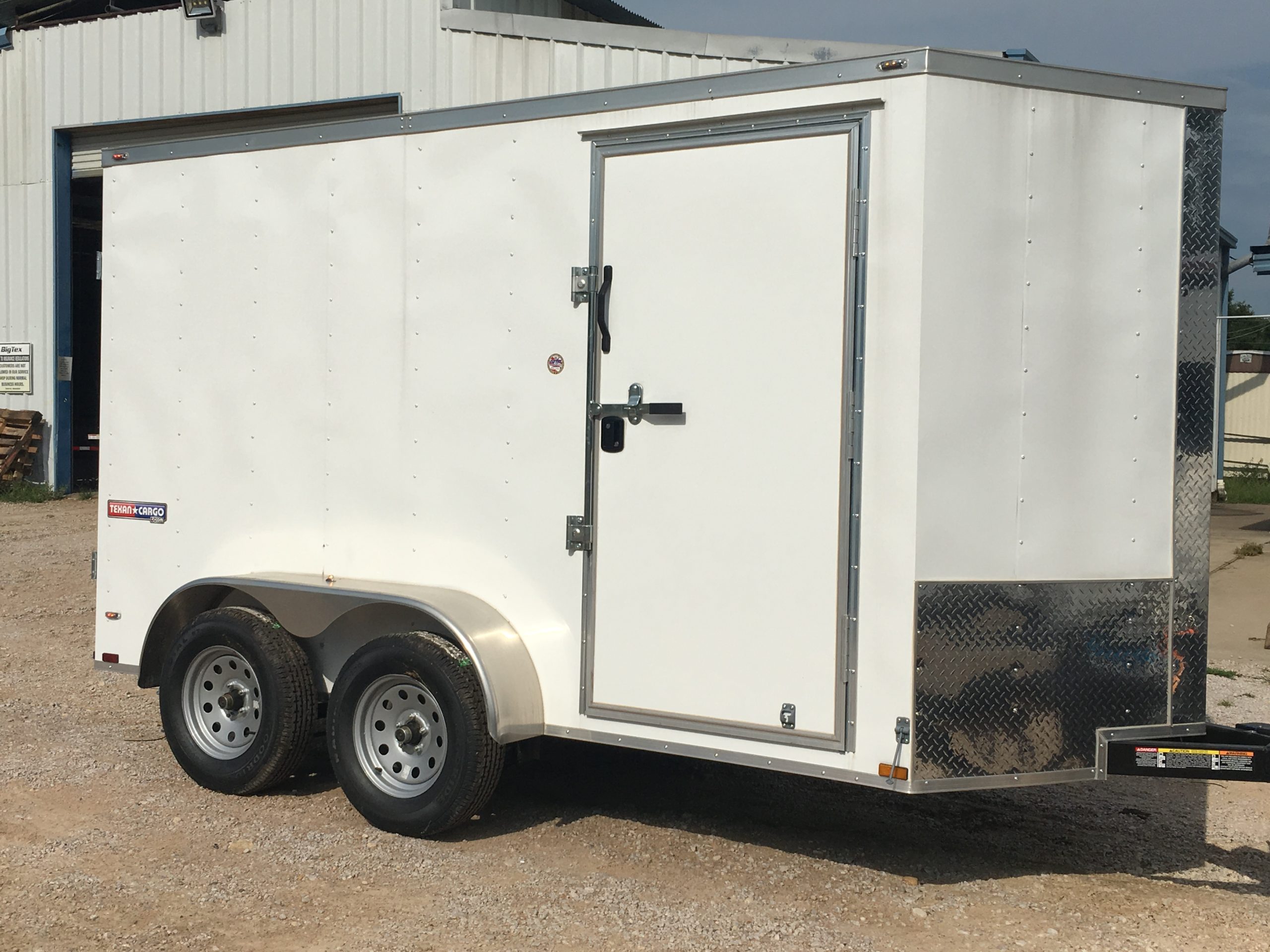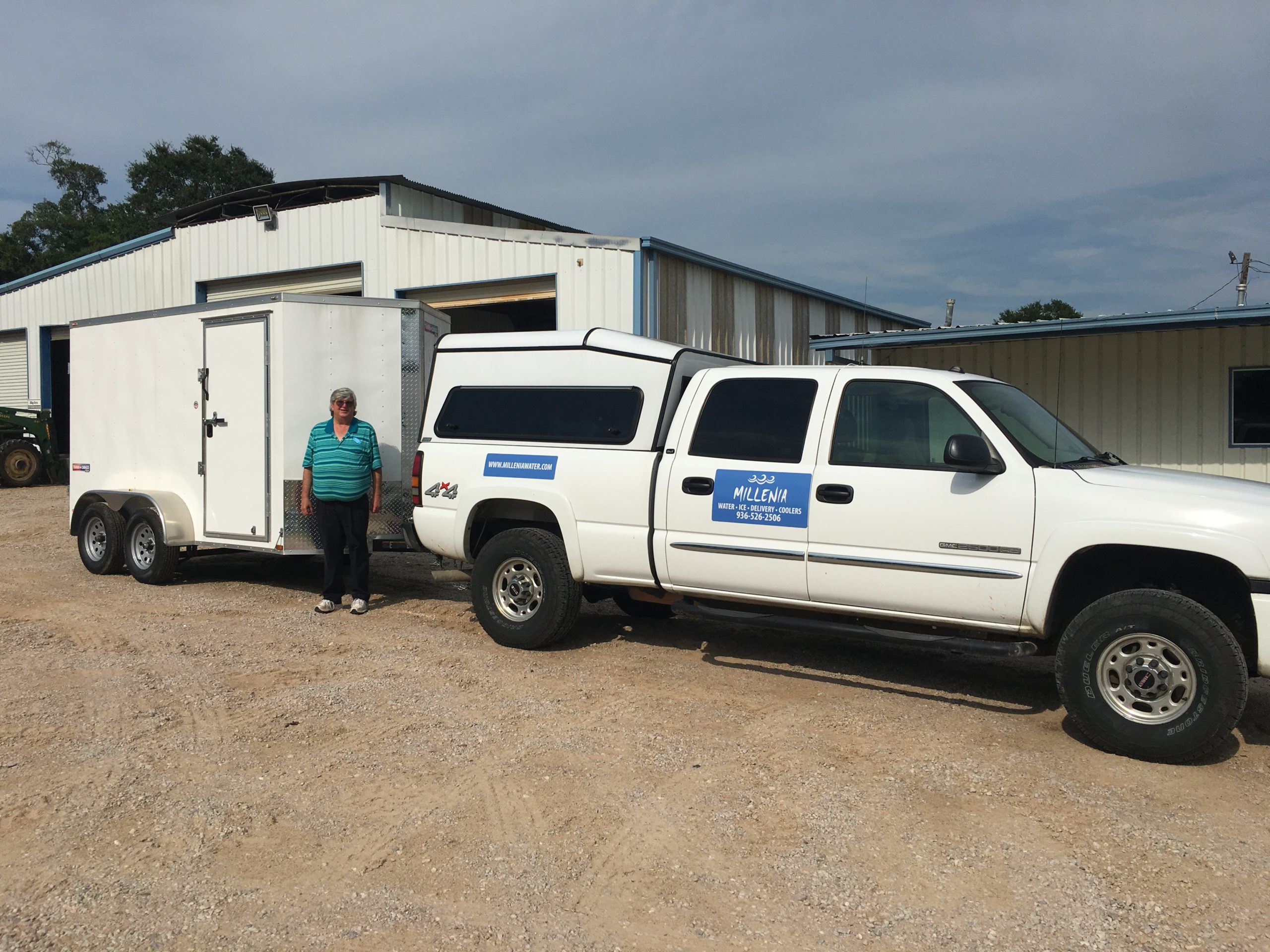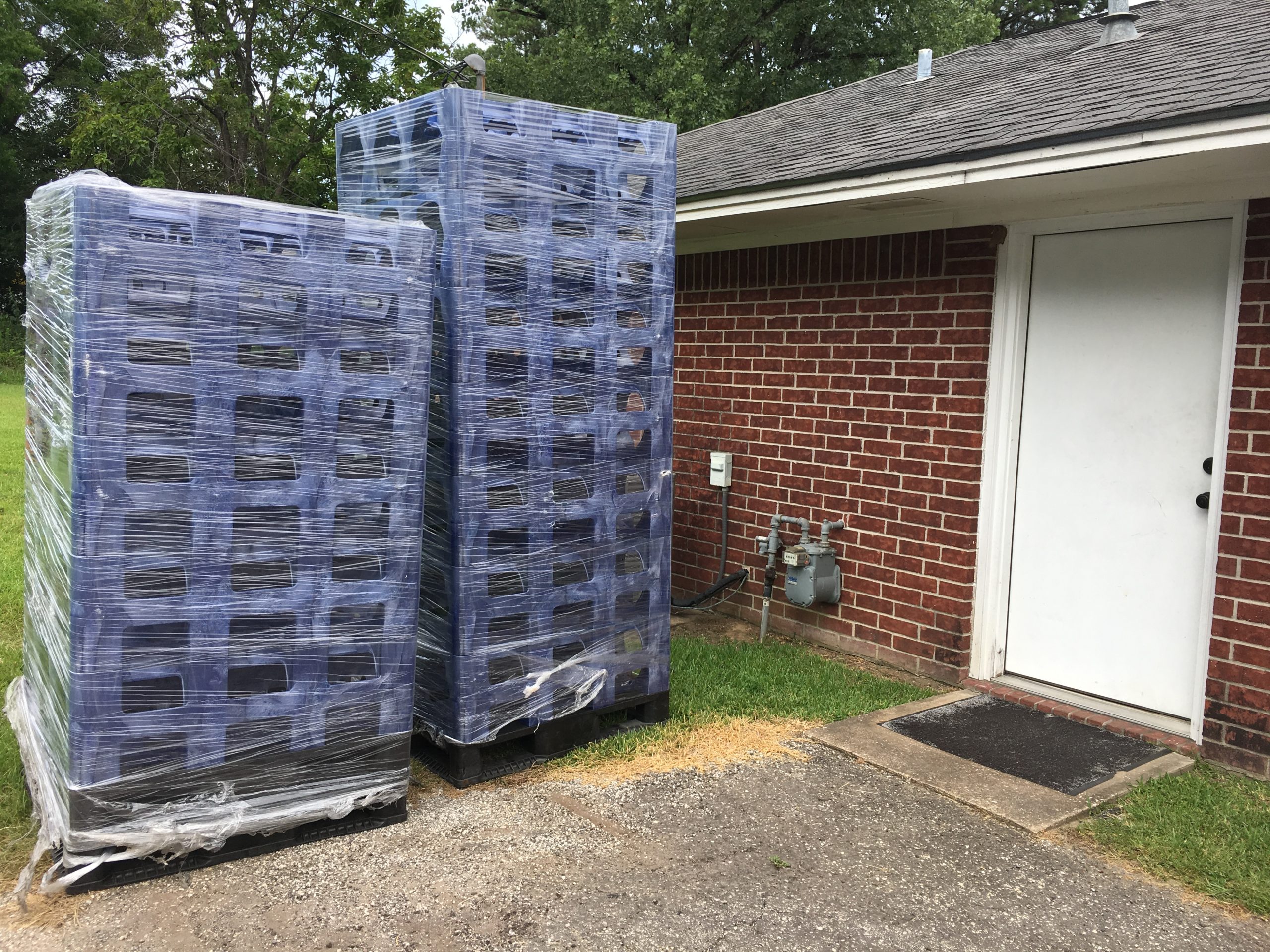 July 16, 2019
Adding Equipment
Thanks to those who love Millenia water and ice, we are adding some much-needed equipment to our small plant. We have added a lift, a delivery trailer, and some pallets. These will make our delivery a smoother process.
Dortha & Steve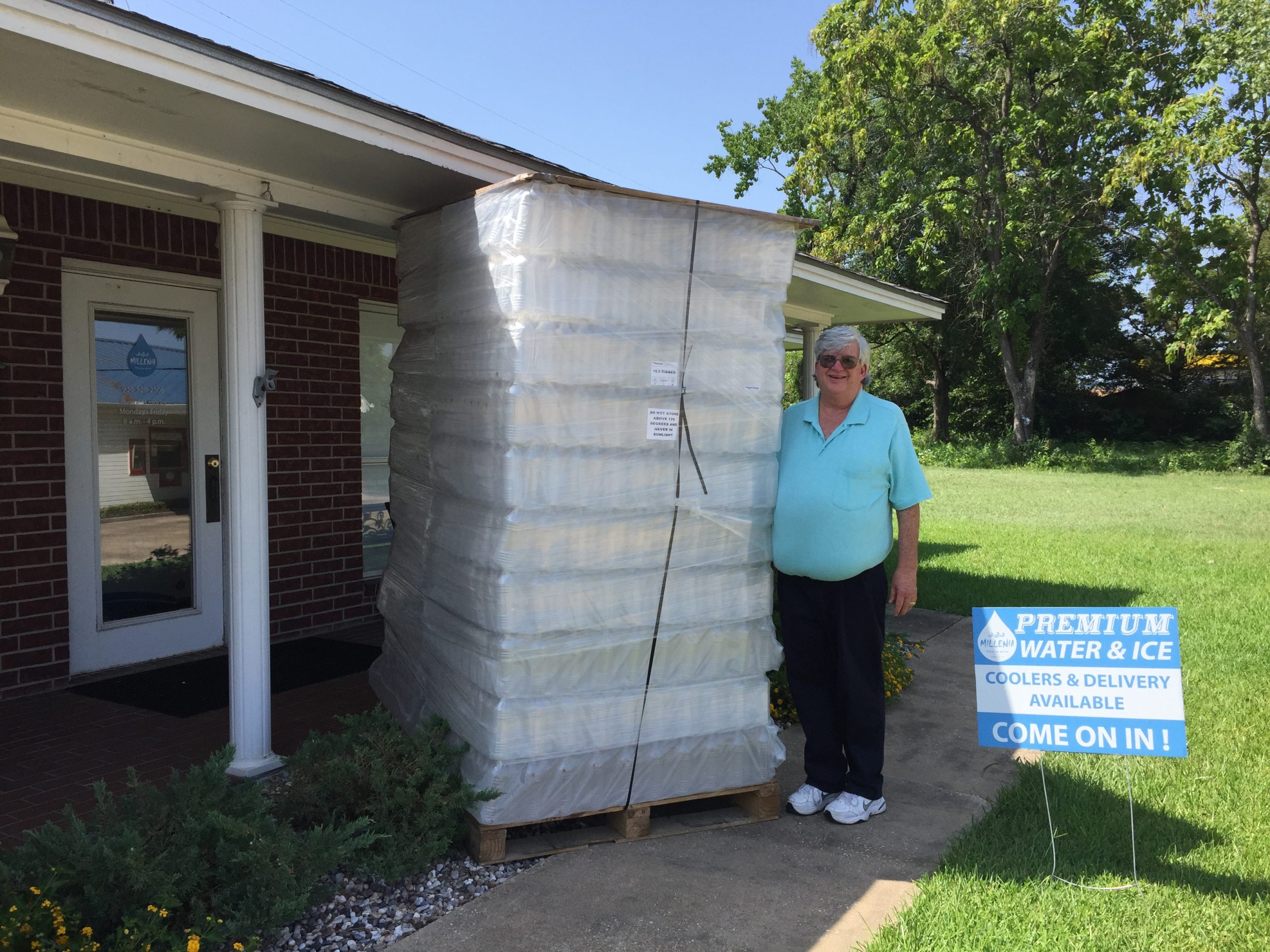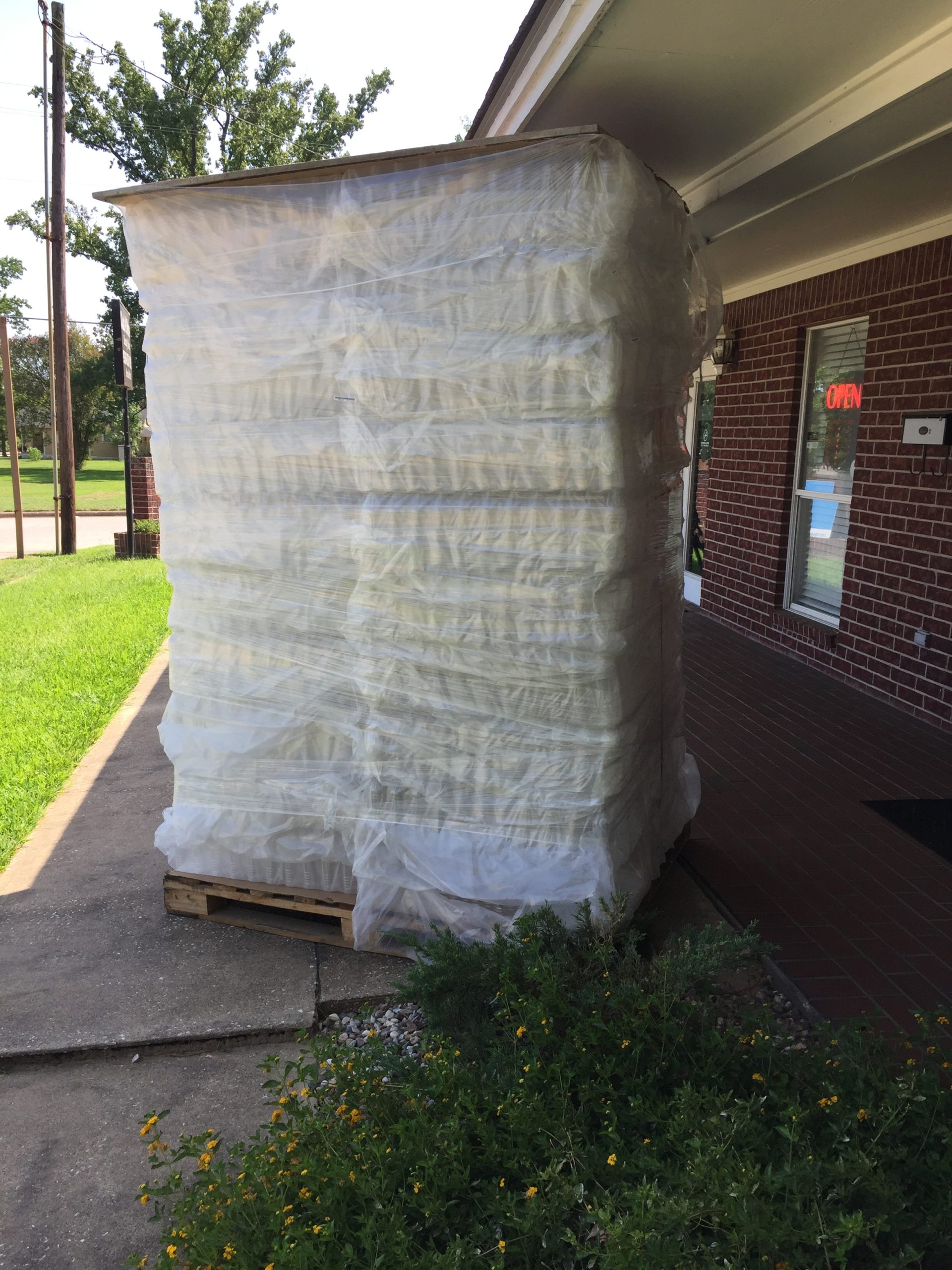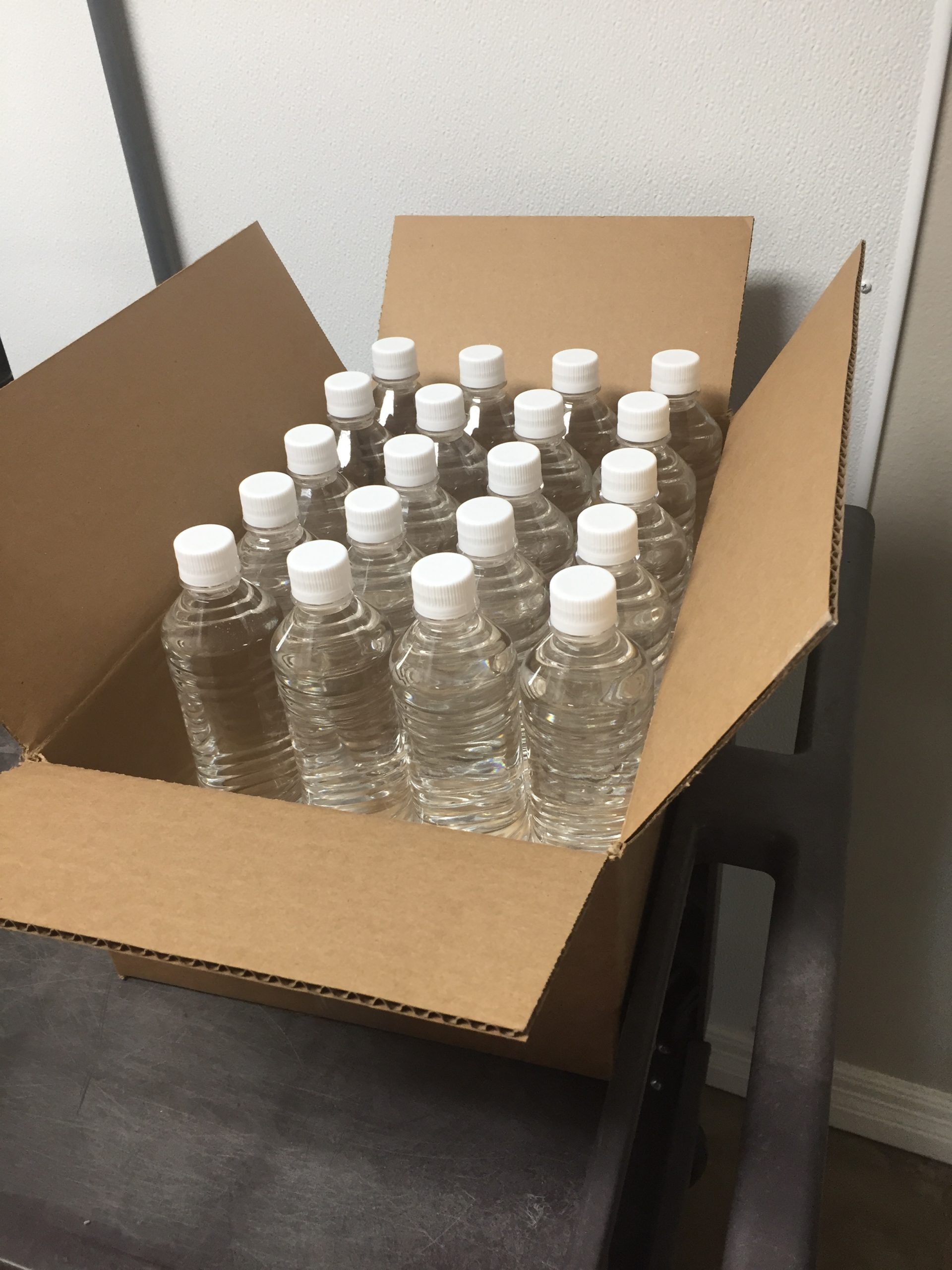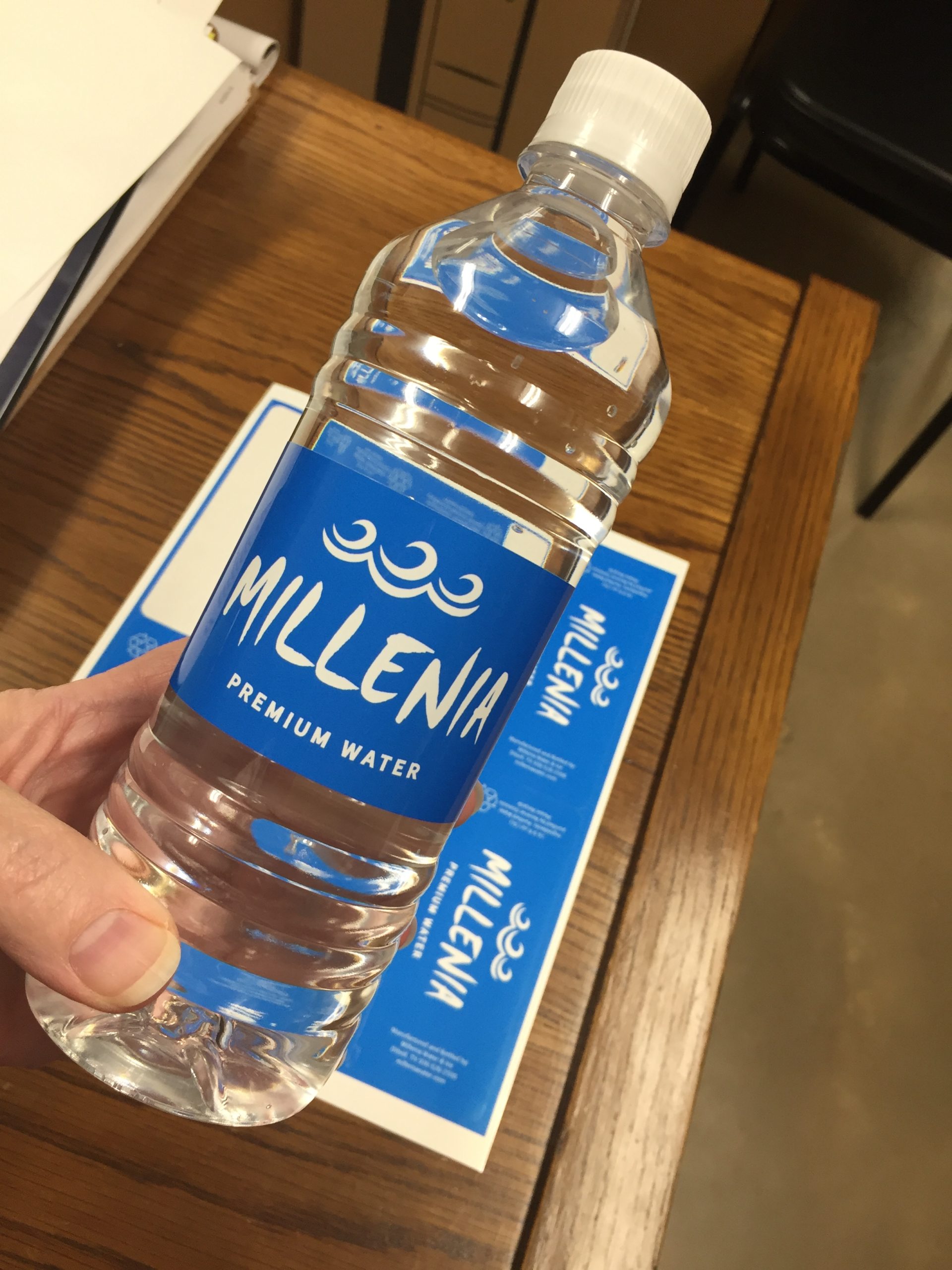 July 23, 2018
Private Label 16.9 oz.
People love to see their logo on a water bottle. It gives comfort to clients and shows innovation and success. We are happy to provide this experience for our customers. Our new 16.9oz. bottle sports a ribbed top and bottom design, leaving the perfect smooth area in the center for a private label. These bottles can be used to promote a business or special event.
Dortha & Steve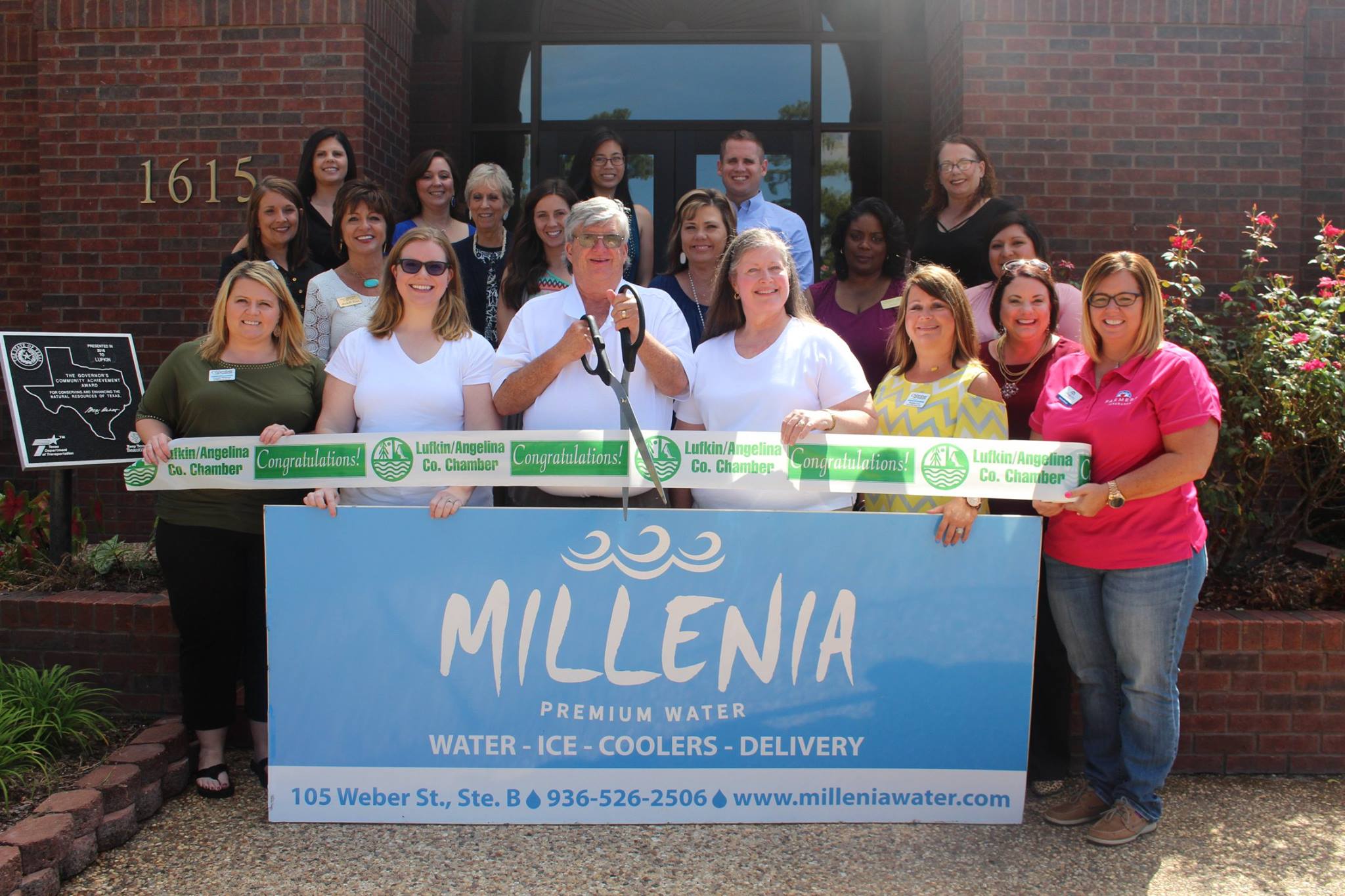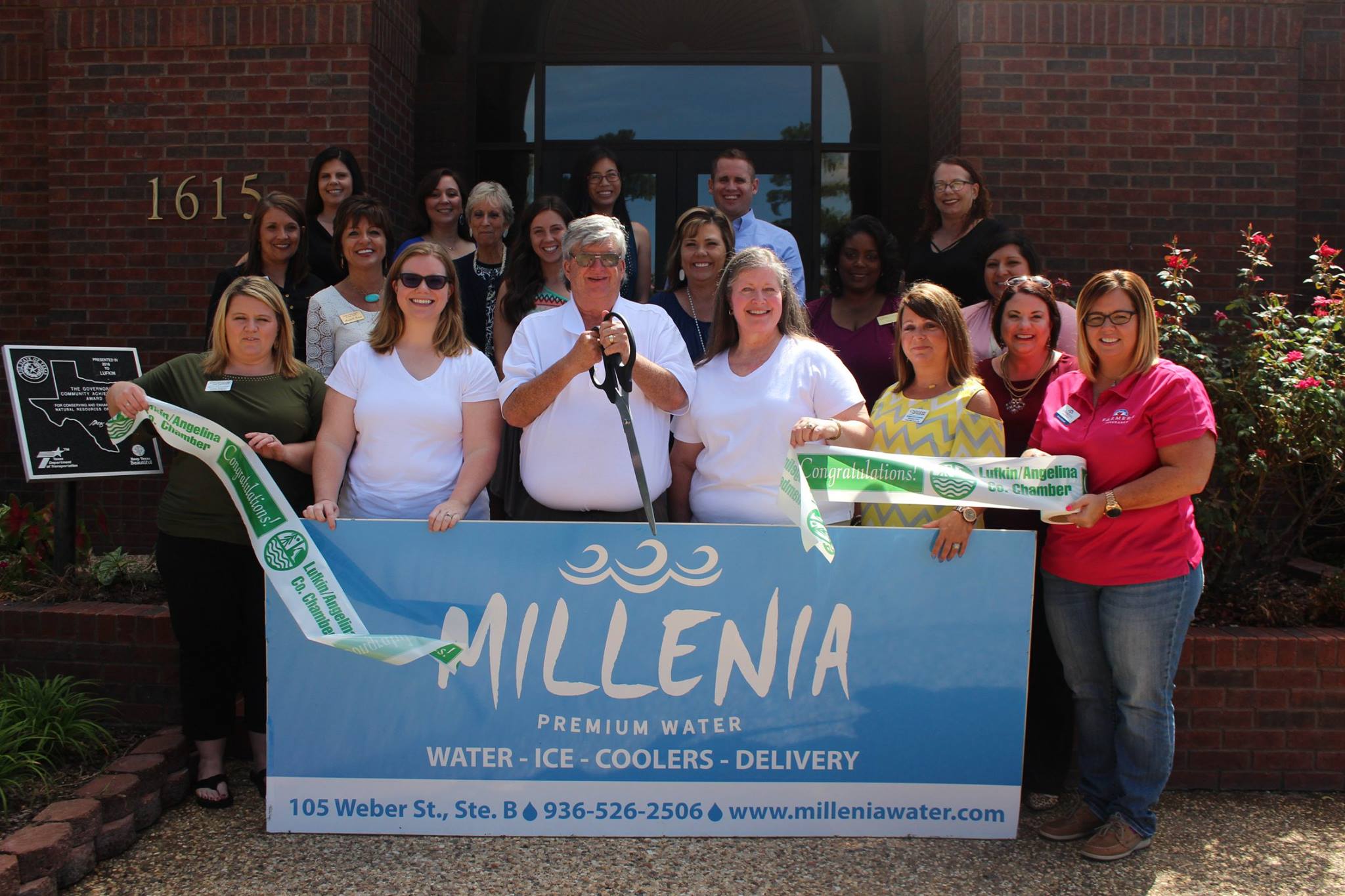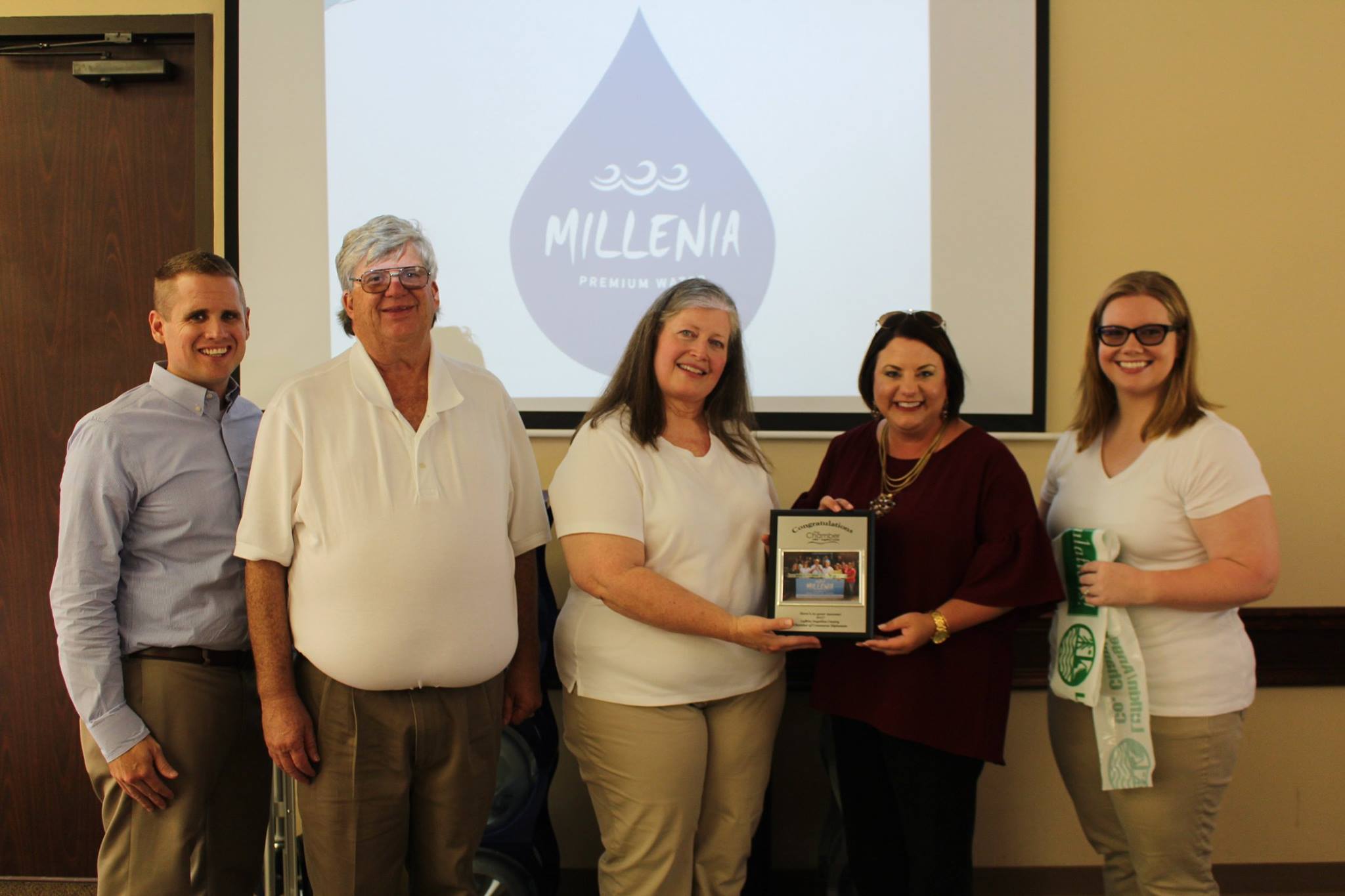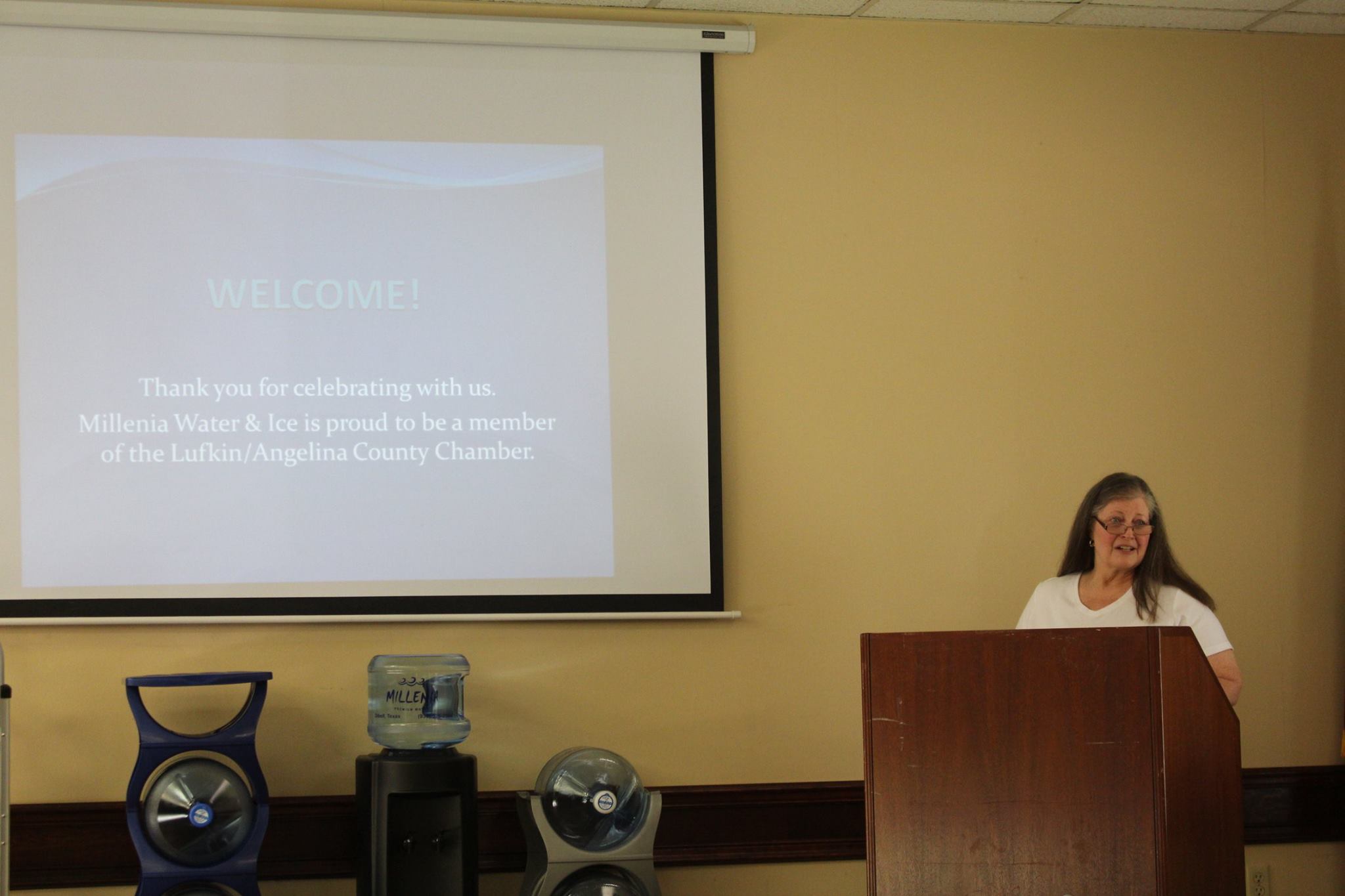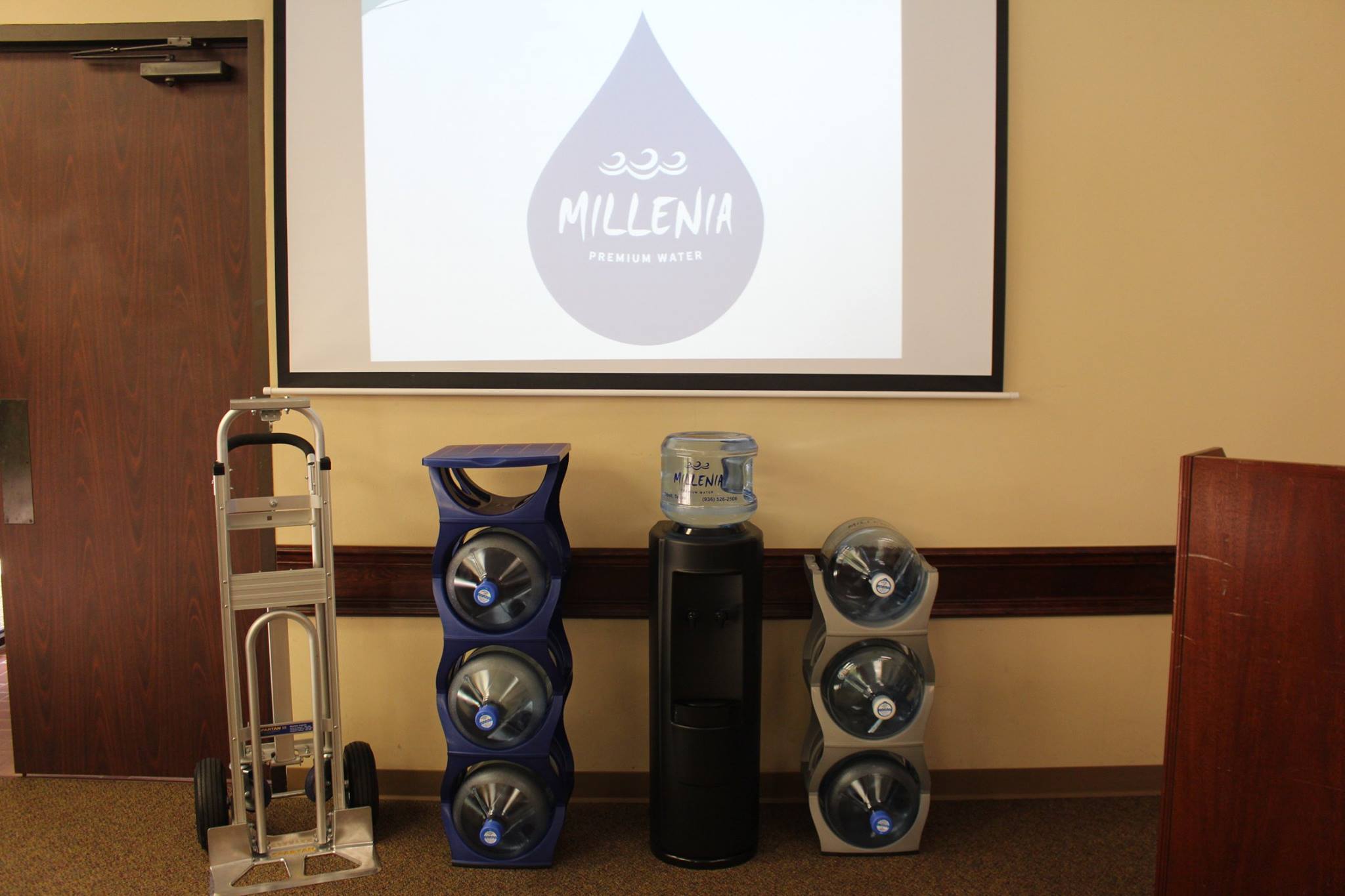 July 27, 2017
Chamber Ribbon Cutting
Thanks to all who joined us for this very special day. Everyone who attended got to sample Millenia water and ice as well as some morning muffins that were Blueberry or Banana Nut flavored. We enjoyed sharing a PowerPoint about Millenia and it's start. We appreciate everyone welcoming us into the Lufkin/Angelina County Chamber. Thanks everyone!
Dortha & Steve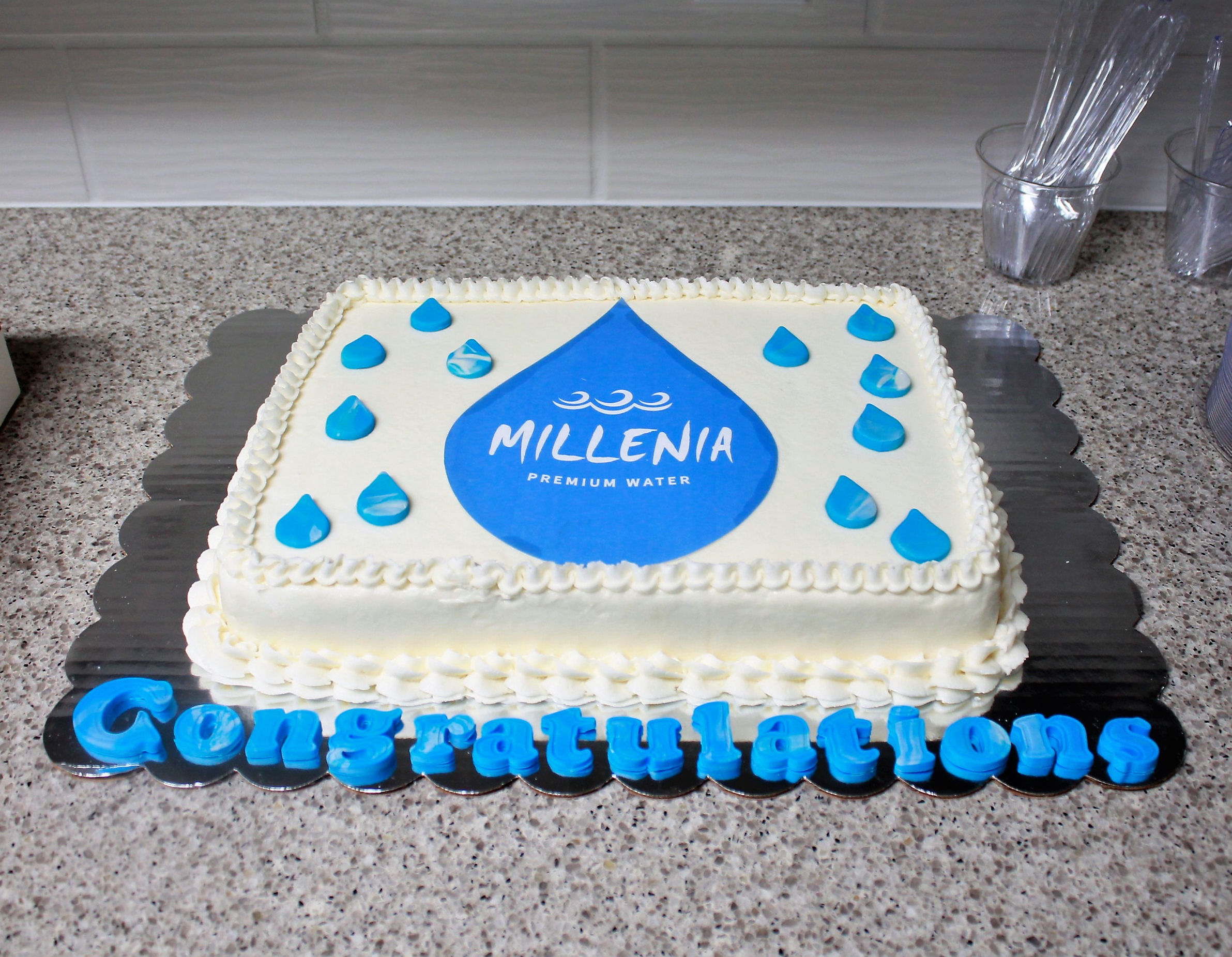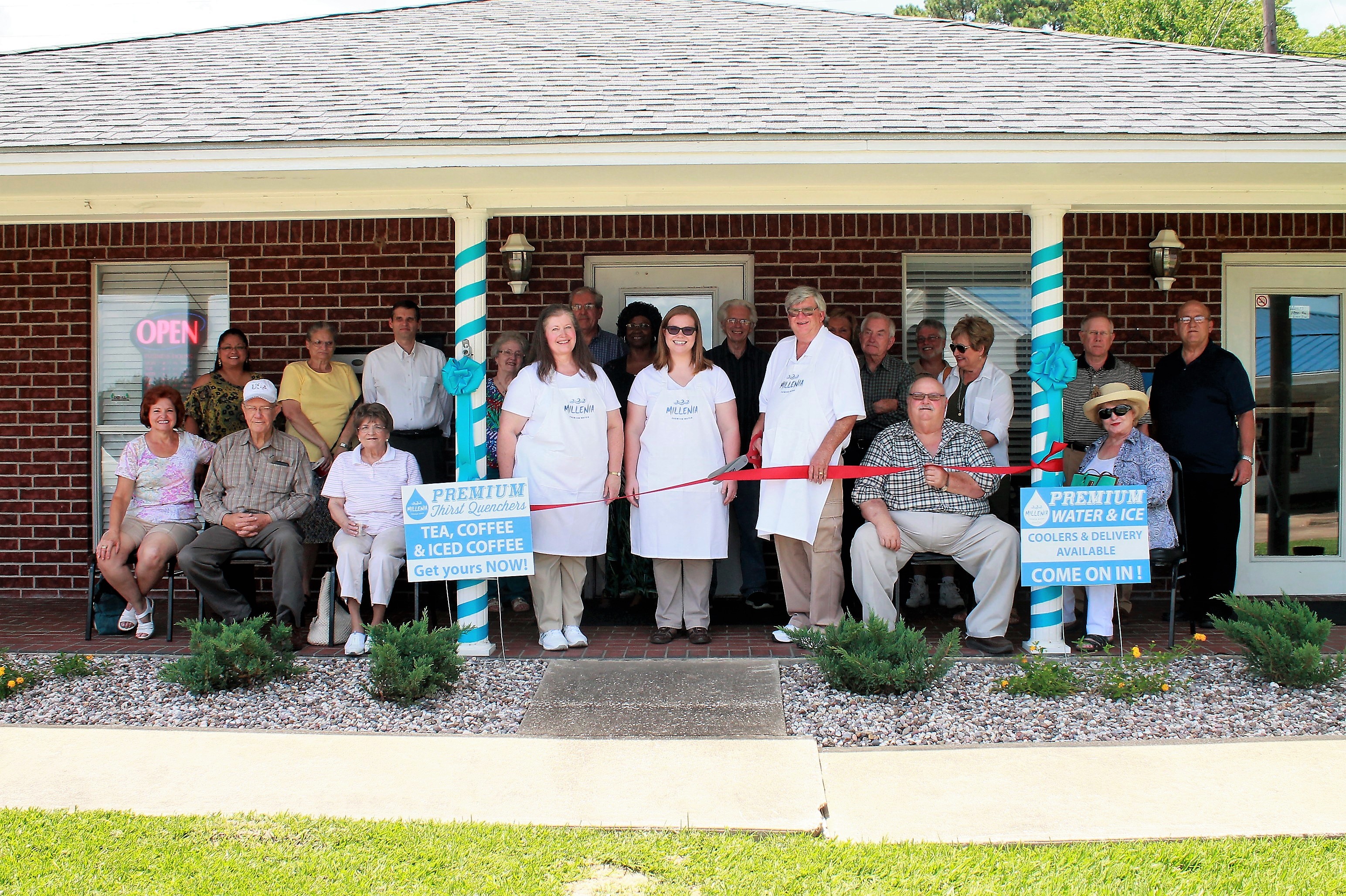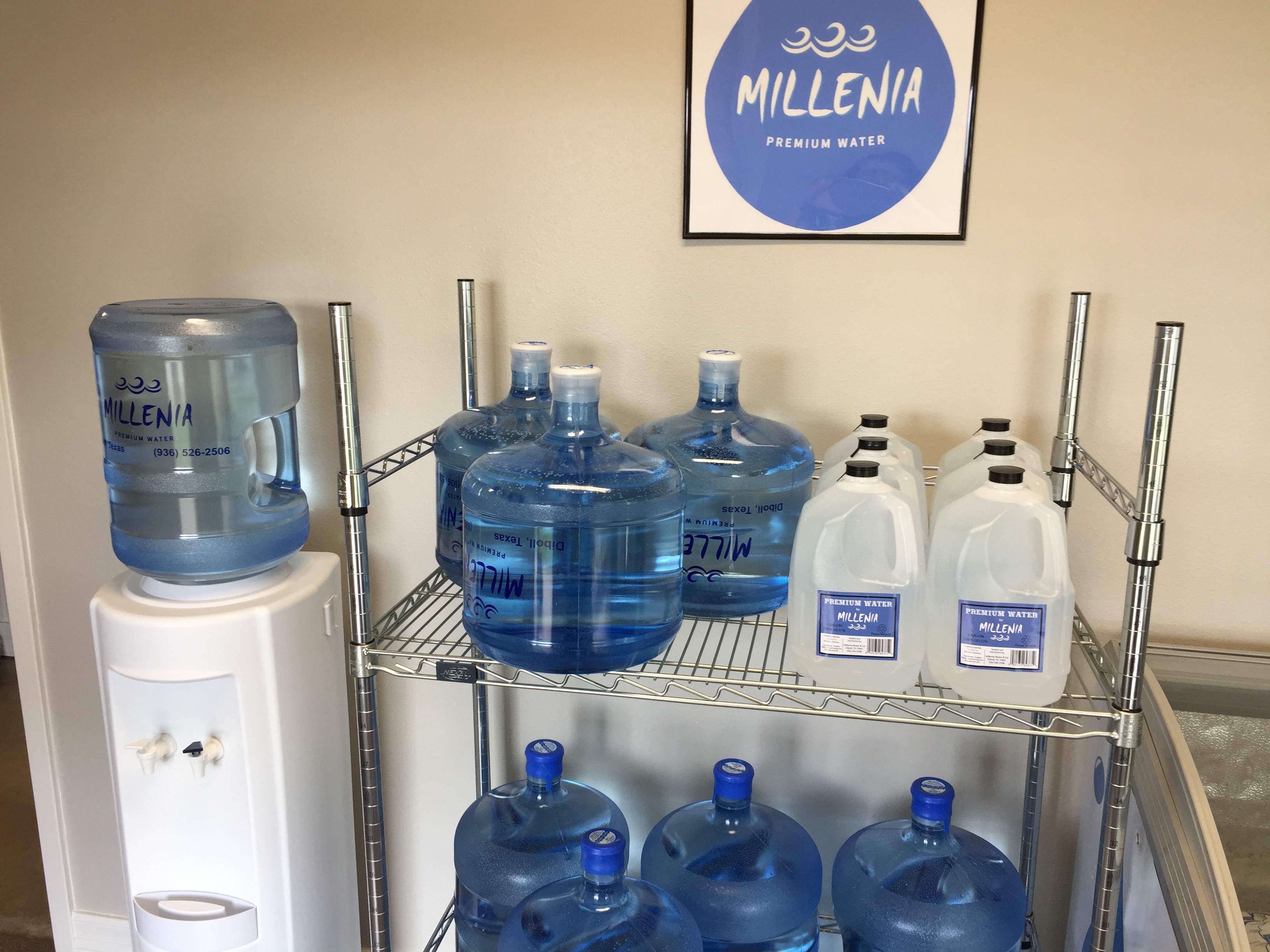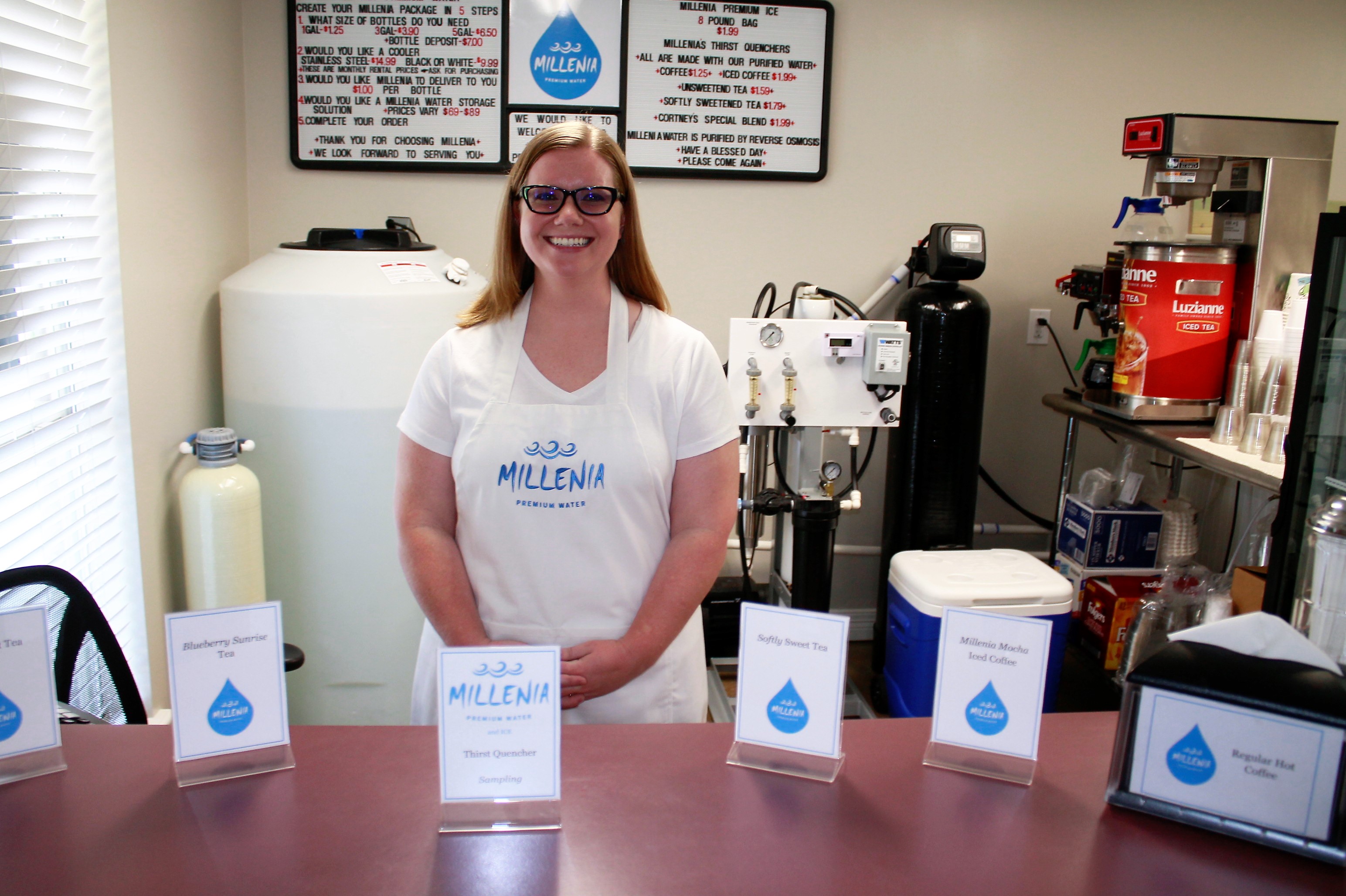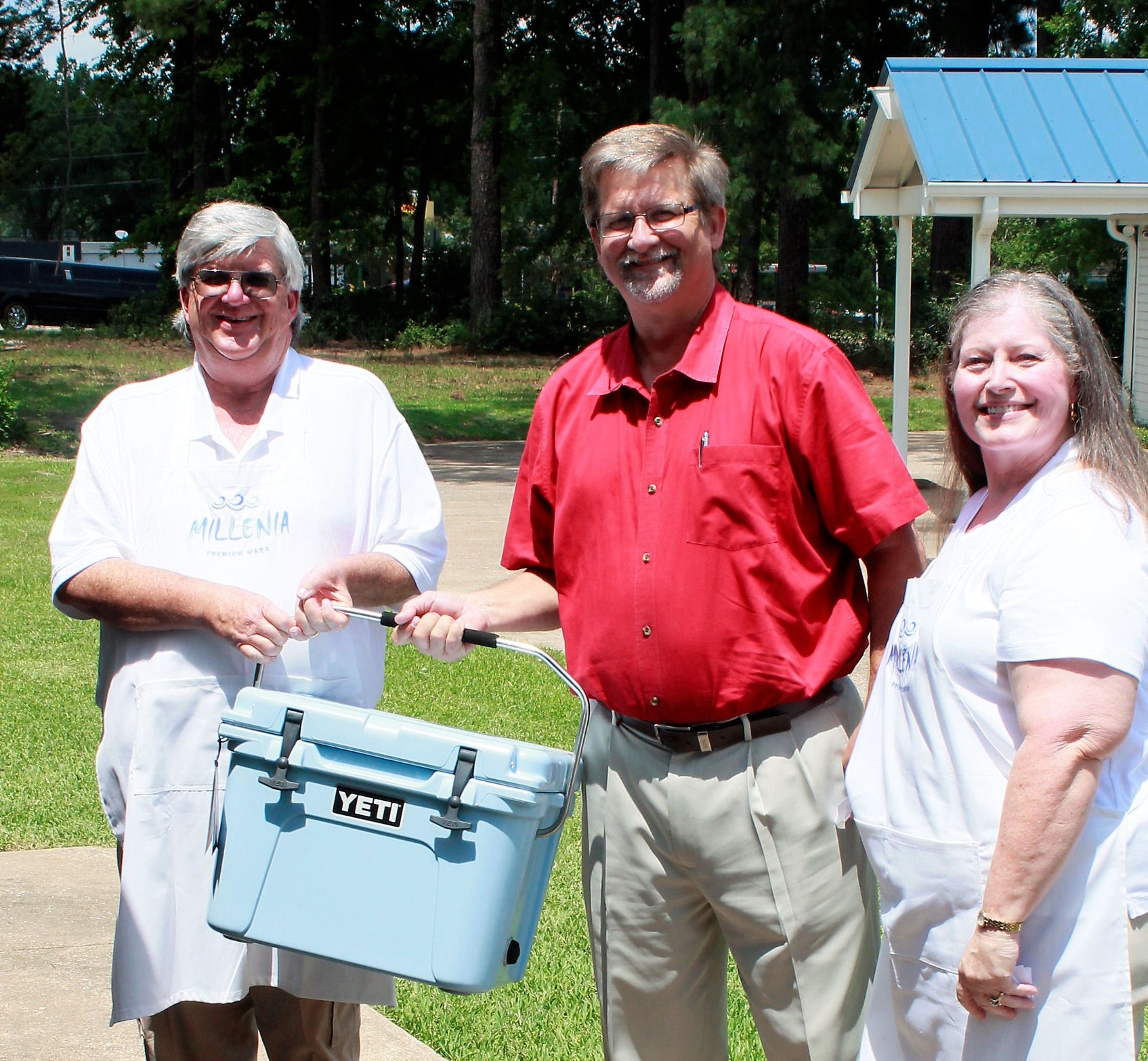 June 15, 2017
It's our Grand Opening!
Thanks to all who joined us for this very special day. Everyone who attended got to sample Millenia water and ice as well as a few thirst quenchers made from Millenia water and ice. We served coffee, unsweet tea, softly sweetened tea, blueberry sunrise tea, and iced Mocha coffee along with some delicious cookies and cake. Most of all, everyone enjoyed the time to catch up on visiting. Thanks everyone!
Dortha & Steve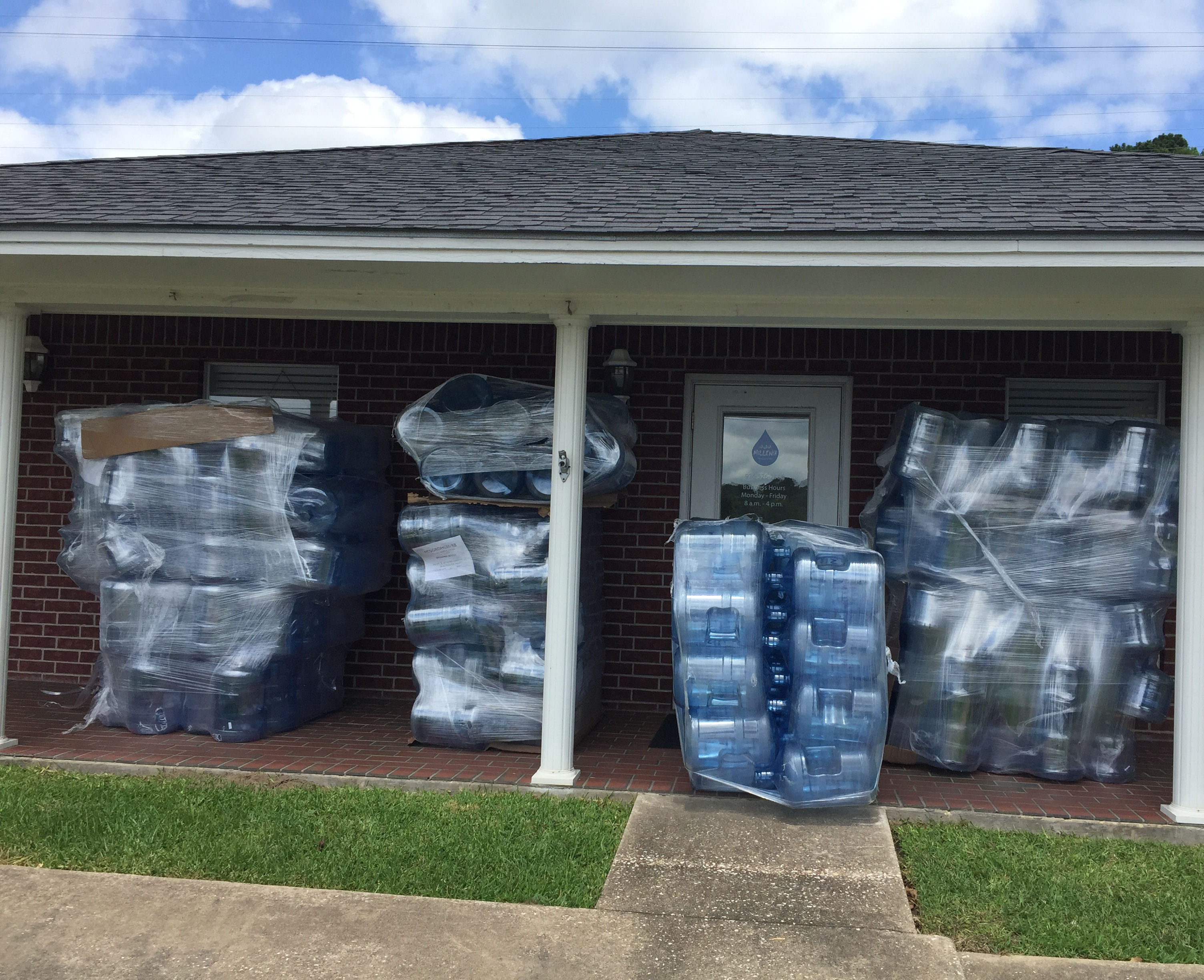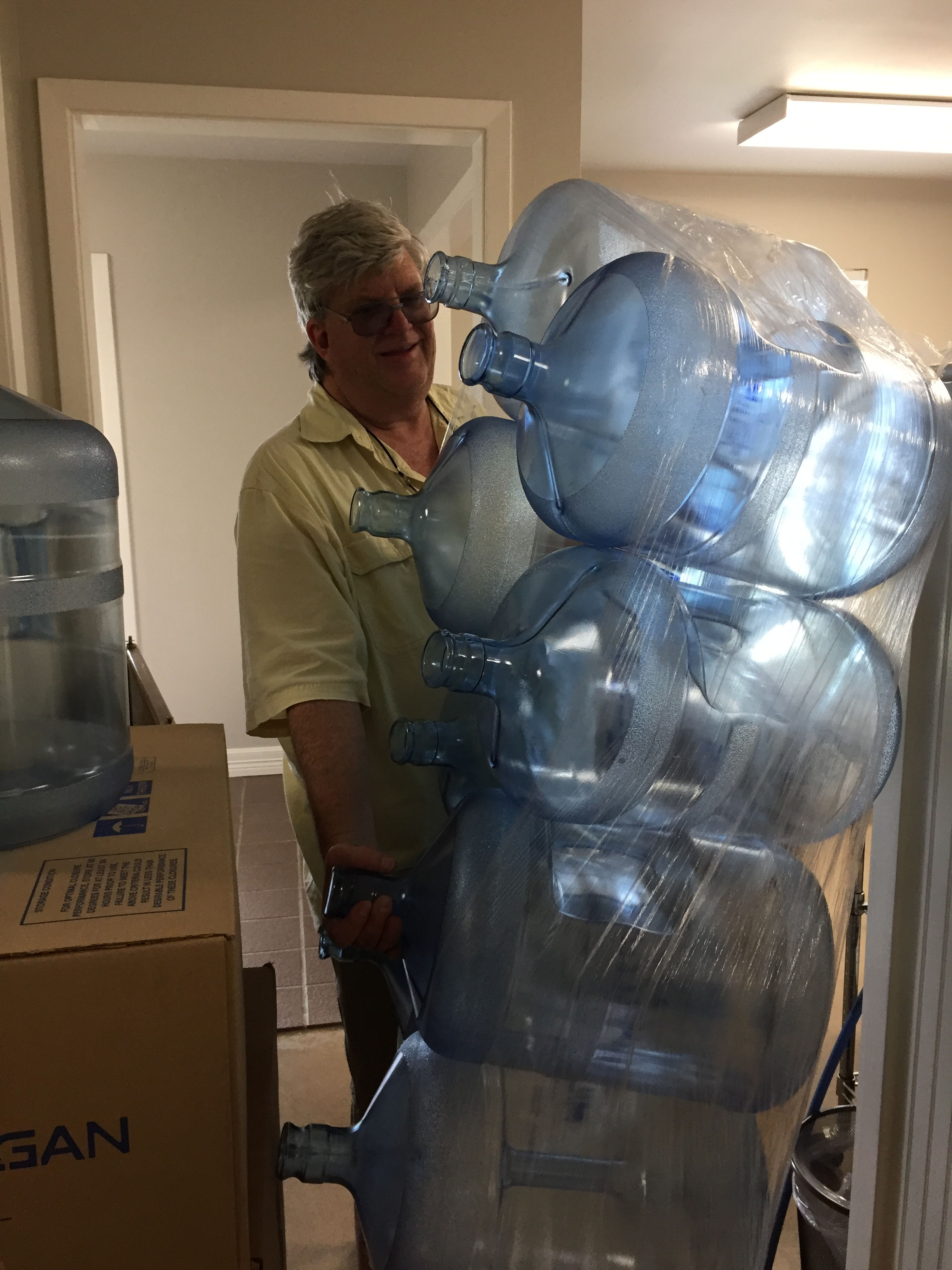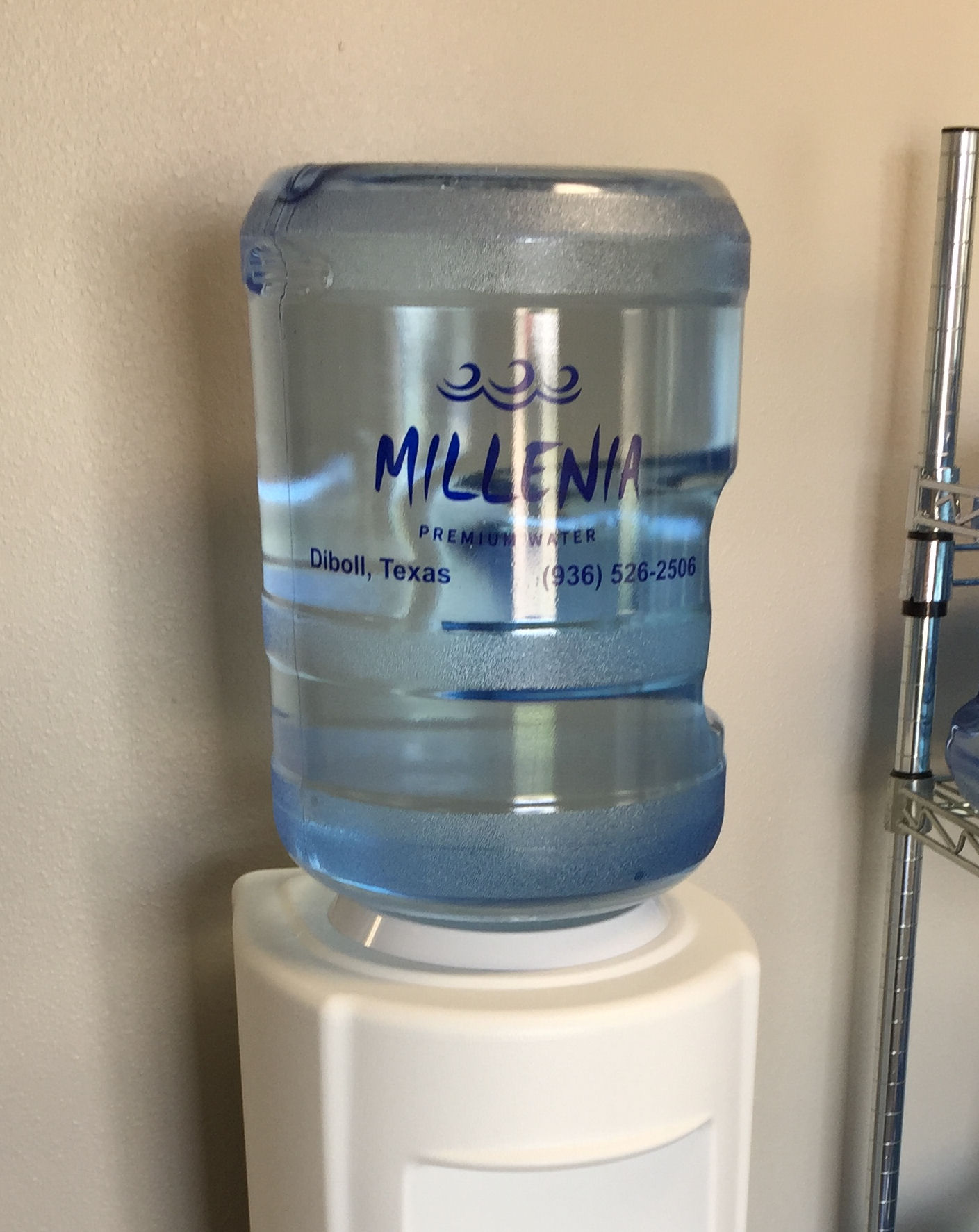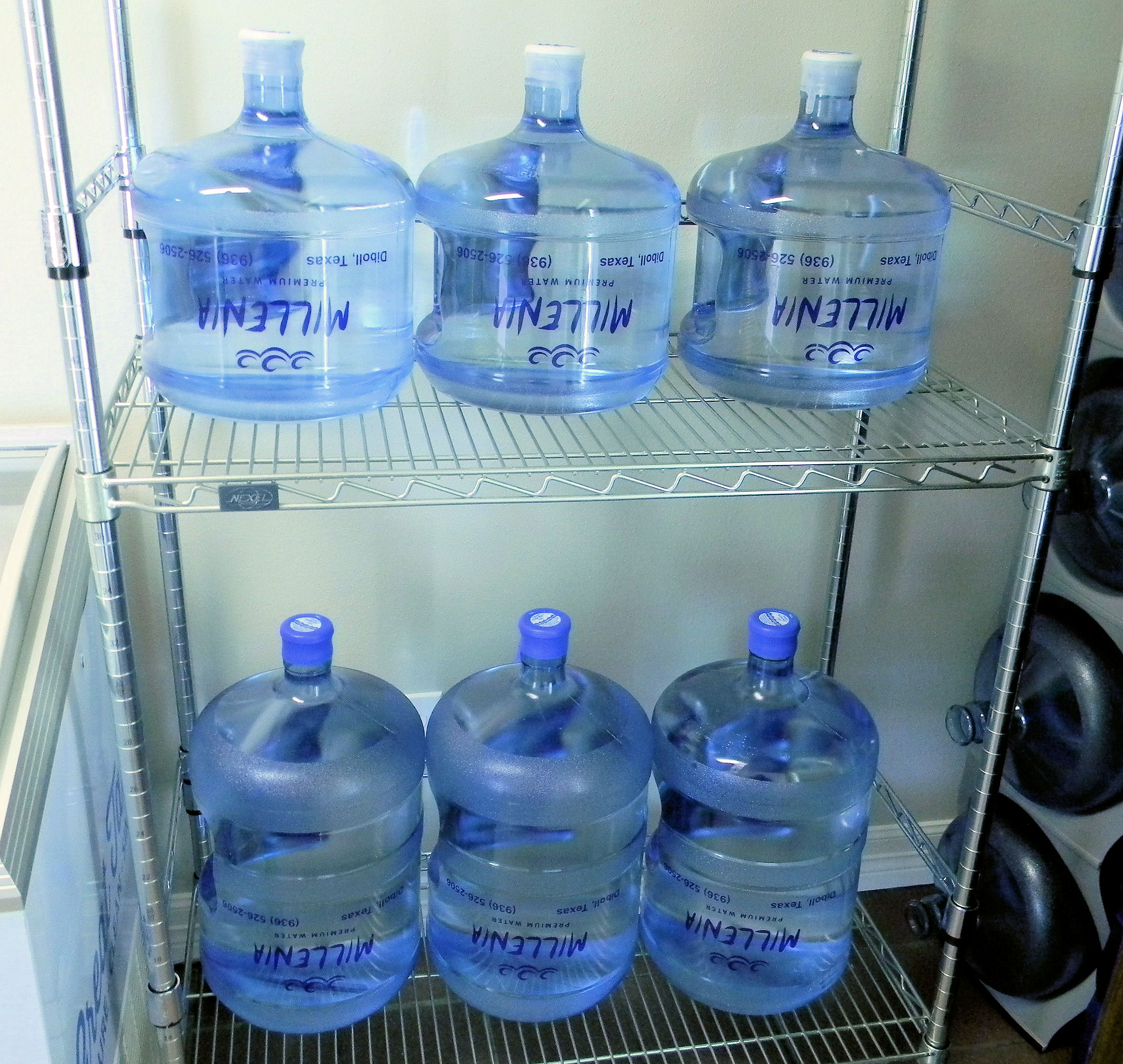 May 31, 2017
Our Bottles Have Arrived!
Well, you can't have water unless you have something to put it in. So, finally, our bottles have arrived. We are so happy to have our own Millenia logo silkscreened into our 3-gallon and 5-gallon bottles. They look great!
When these bottles are filled with water and standing on a cooler in your home, we want it to be something that compliments your decor with grace and quality. We always try it out in our home, first, to make sure that this will be something we can be proud of.
We worked hard to bring this custom design to you. We hope you like it.
Dortha & Steve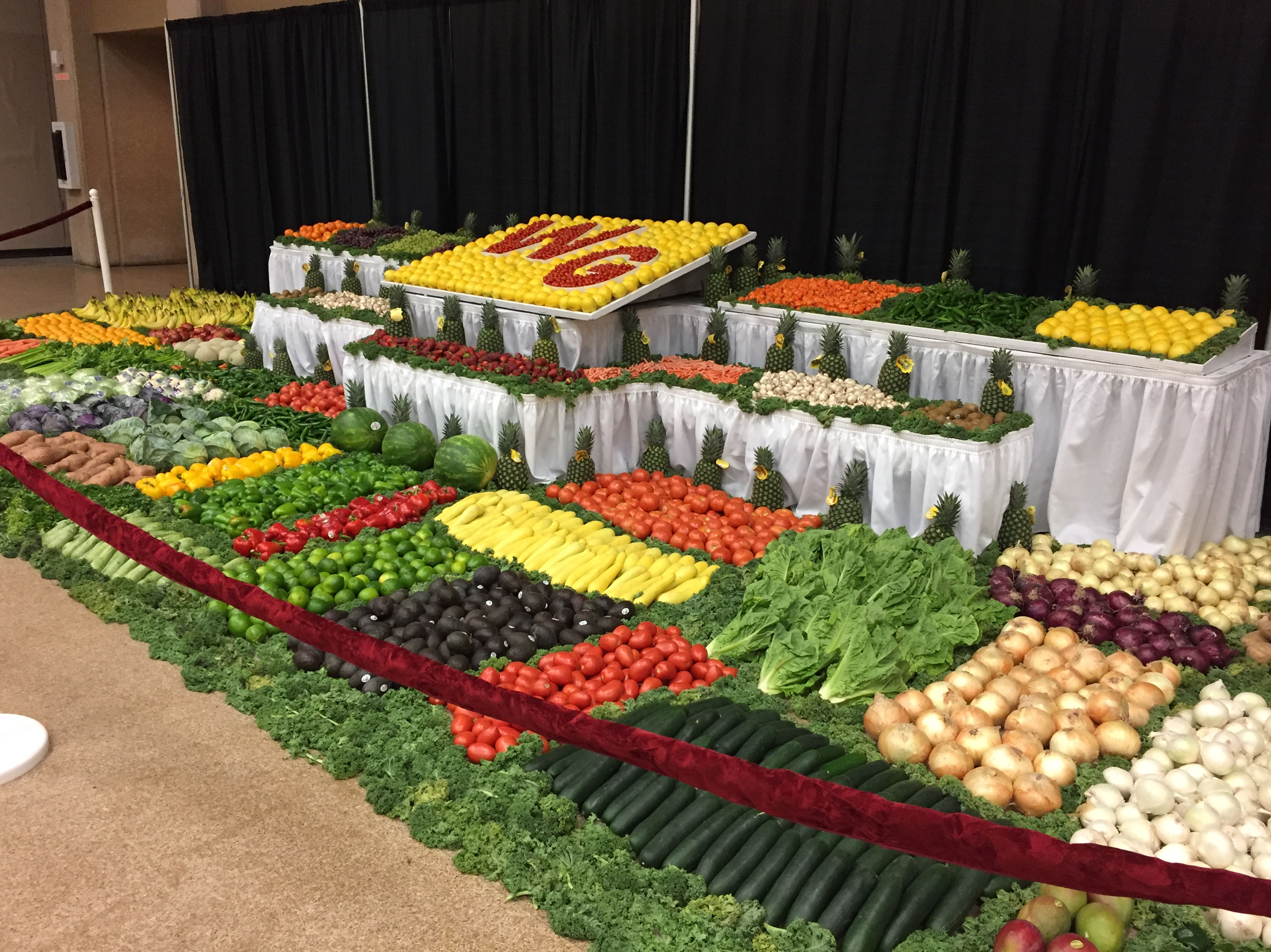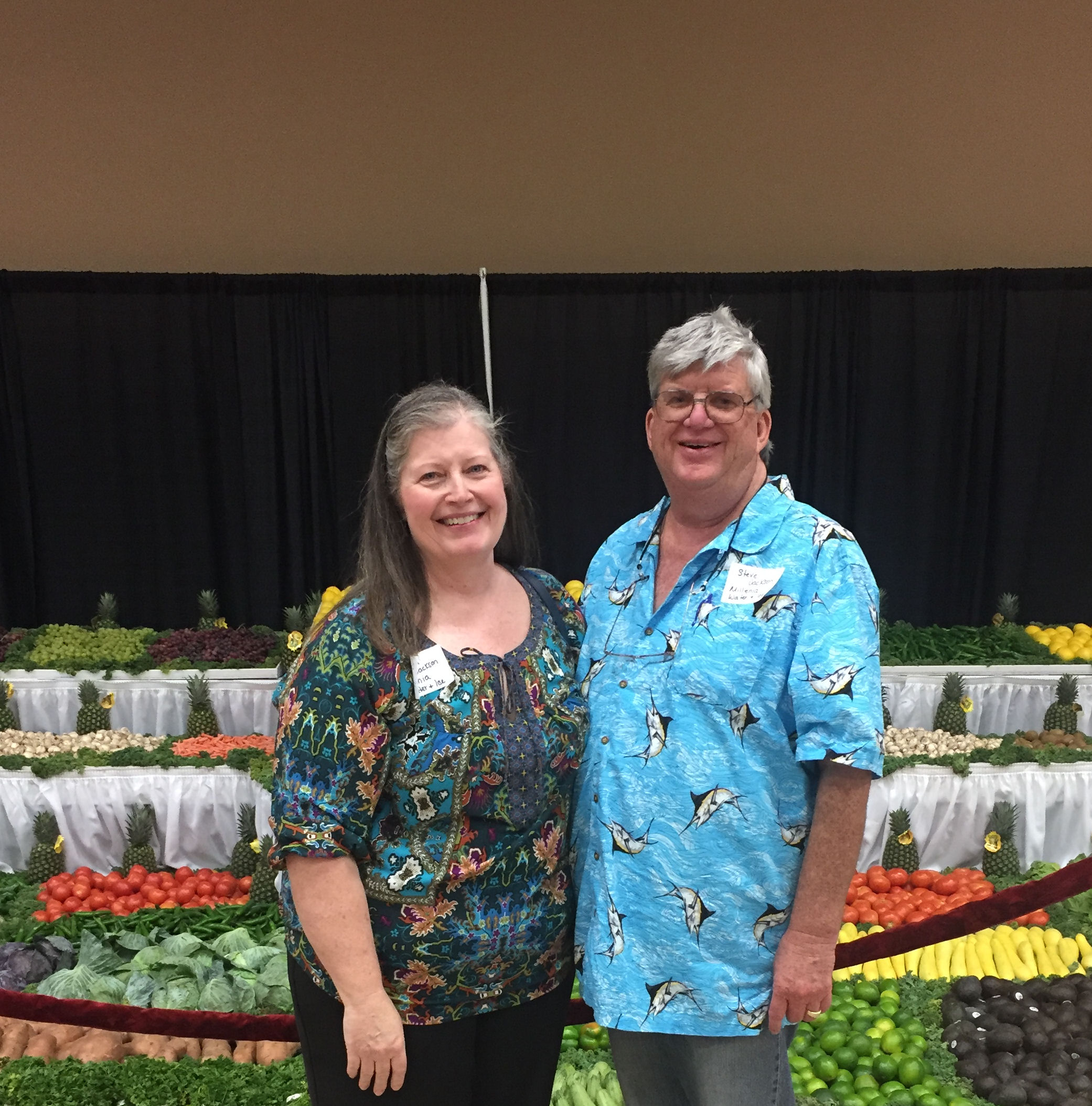 May 10, 2017
William George Food Show
Yum! There is so many good food and beverages at this show. We learned some new things from the coffee and tea sector. We also cruised the plastic containers and the sanitary handwear. We chose some delicious blueberry and banana nut muffins for our Chamber ribbon cutting breakfast.
Thanks William George for a delightful afternoon.
Steve and Dortha