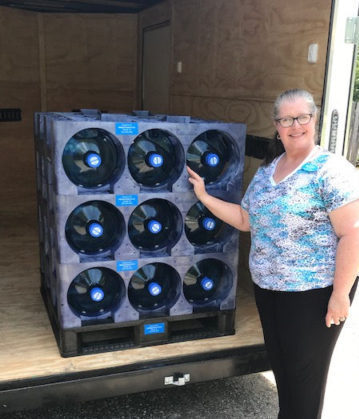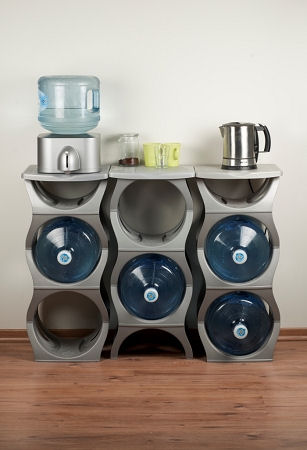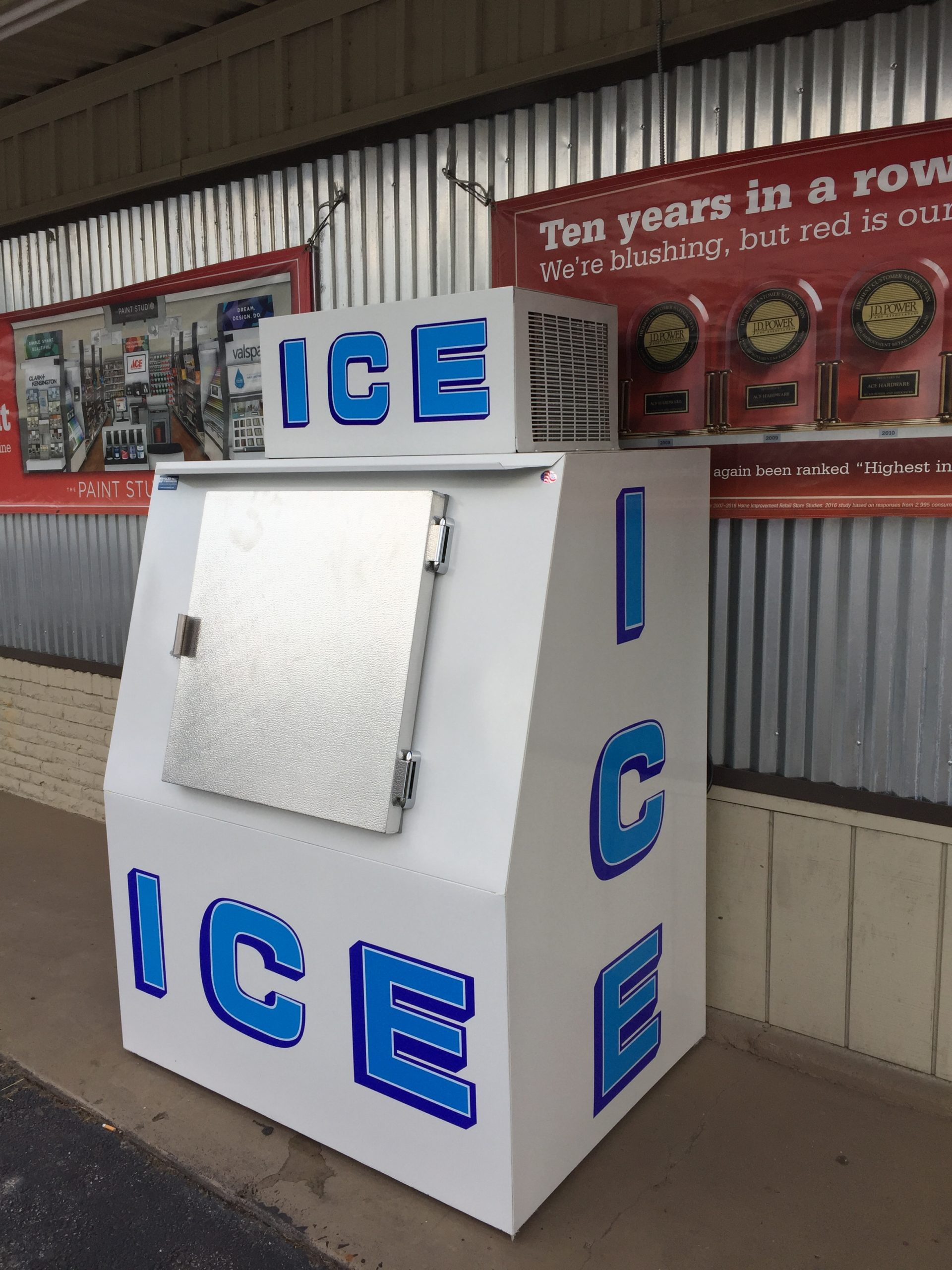 Pallets
Pallet systems are the best for commercial and industrial applications. They allow for large bottle storage in a small area. This industrial pallet will hold 18-5 gallon bottles. That's 90 gallons per pallet. Multiple pallets can be used for larger industrial needs. Pallets can be easily moved with a forklift or a pallet jack at the site and placed wherever they are needed.
U-Racks
U-Rack Bottle storage solutions are perfect for homes, offices, churches, and schools.
They reduce the imprint of up to four bottles to the space of only one bottle.
Colors: Blue or Grey.
Stacks: 2, 3, or 4 bottles high.
Tabletop available.
Merchandisers
Merchandisers are freezers to store your ice. You may need it to supply ice for your employees or to sell ice to your customers. Either way, merchandisers range in size and capacity to fit your needs.
If you need a freezer to house your ice at your location, ask us about merchandiser monthly rentals.
Need a place to store your bottles or ice?