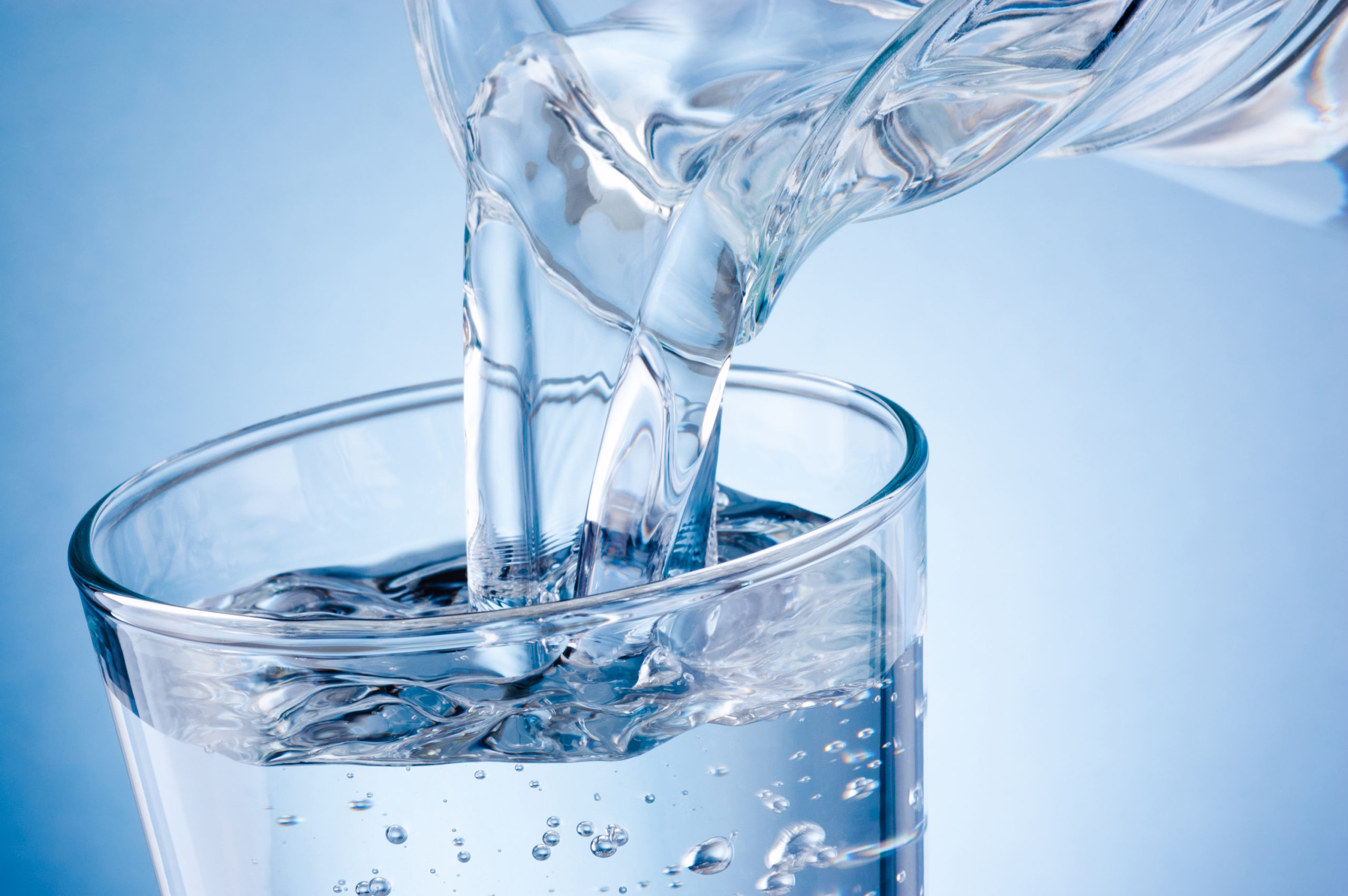 Water
Millenia premium water is purified water at it's best. Purified by reverse osmosis and seven stages of filtration, the water is caressed into a pure, clean, and simple drinking water that delights the taste buds. Premium water creates crystal clear ice and delicious beverages.
Millenia produces purified bottled water and ice. It is no easy task these days to find pure, clean water. It is a plight that reaches around the world. We are fortunate to begin with a local municipal source then take it from over 500 parts per million (ppm) total dissolved solids (TDS) to under 5 ppm TDS. Like I said, Millenia Water is pure, clean, and simple. There are no additives. We just simply clean the water and leave it pure.
We also take pride in the fact that our filtration system is provided by an industrial-sized, American-made WATTS Reverse Osmosis System. We can manufacture up to 2,200 gallons a day.
With Millenia water, you get optimum hydration and great taste in food and beverages. We bottle Millenia Water in 16.9oz. bottles (for private labelling), 1-gallon, 3-gallon, and 5-gallon bottles.
NOW Available- Alkaline Water pH9+ by Millenia. Alkaline Water is available in three bottle sizes: 5 gallons, 3 gallons and 1 gallon.
"Our family has been more than pleased with Millenia Water! We love the dispenser, and that it saves us money by not having to buy water bottles. Their water has the very best taste!"
The Williams Family
"I love Millenia Water. This is the best-bottled water ever and their service is great. I call them, tell them how many bottles I need and they accommodate my request when I want them delivered. Best company ever."
Andrea T.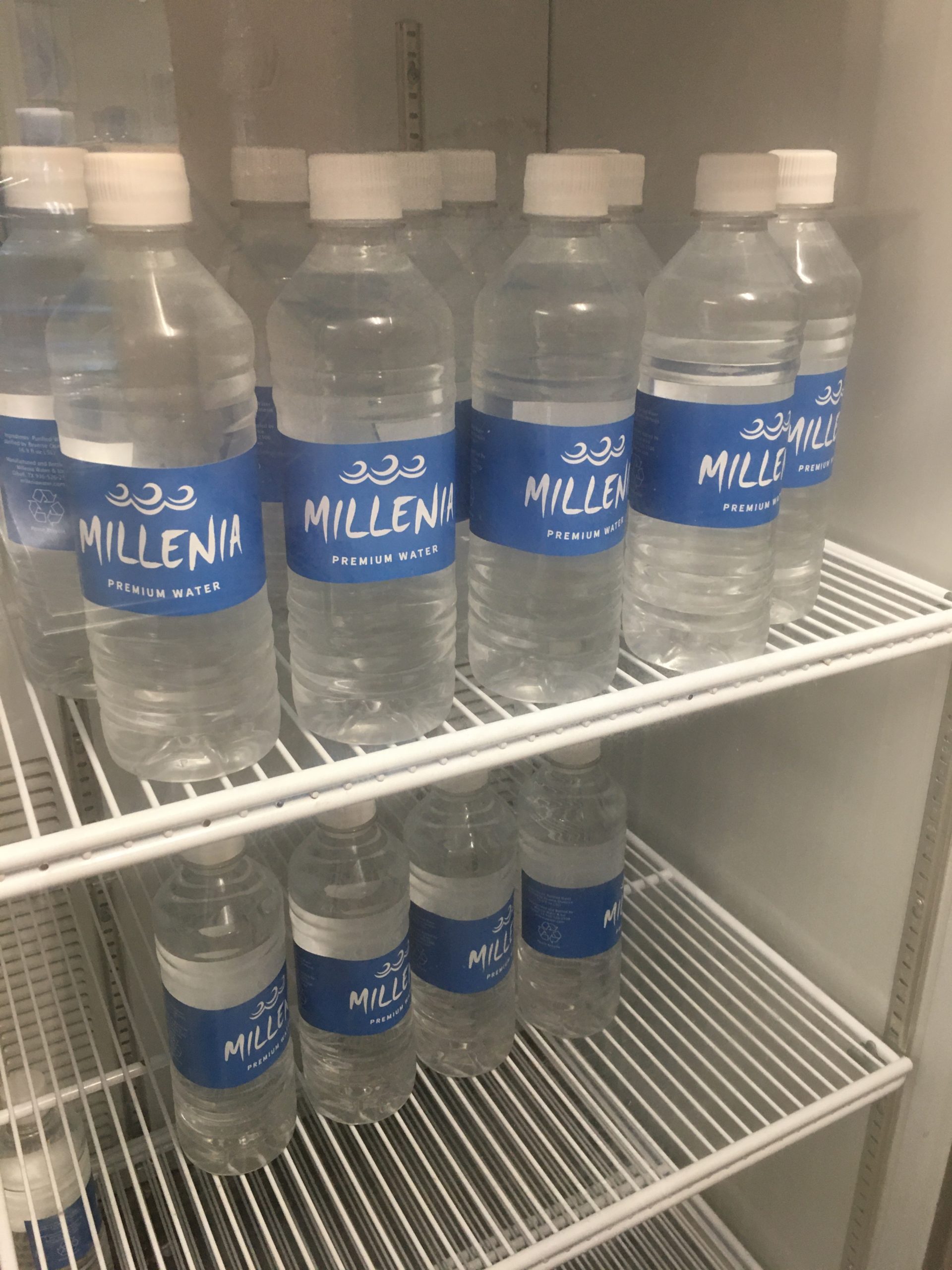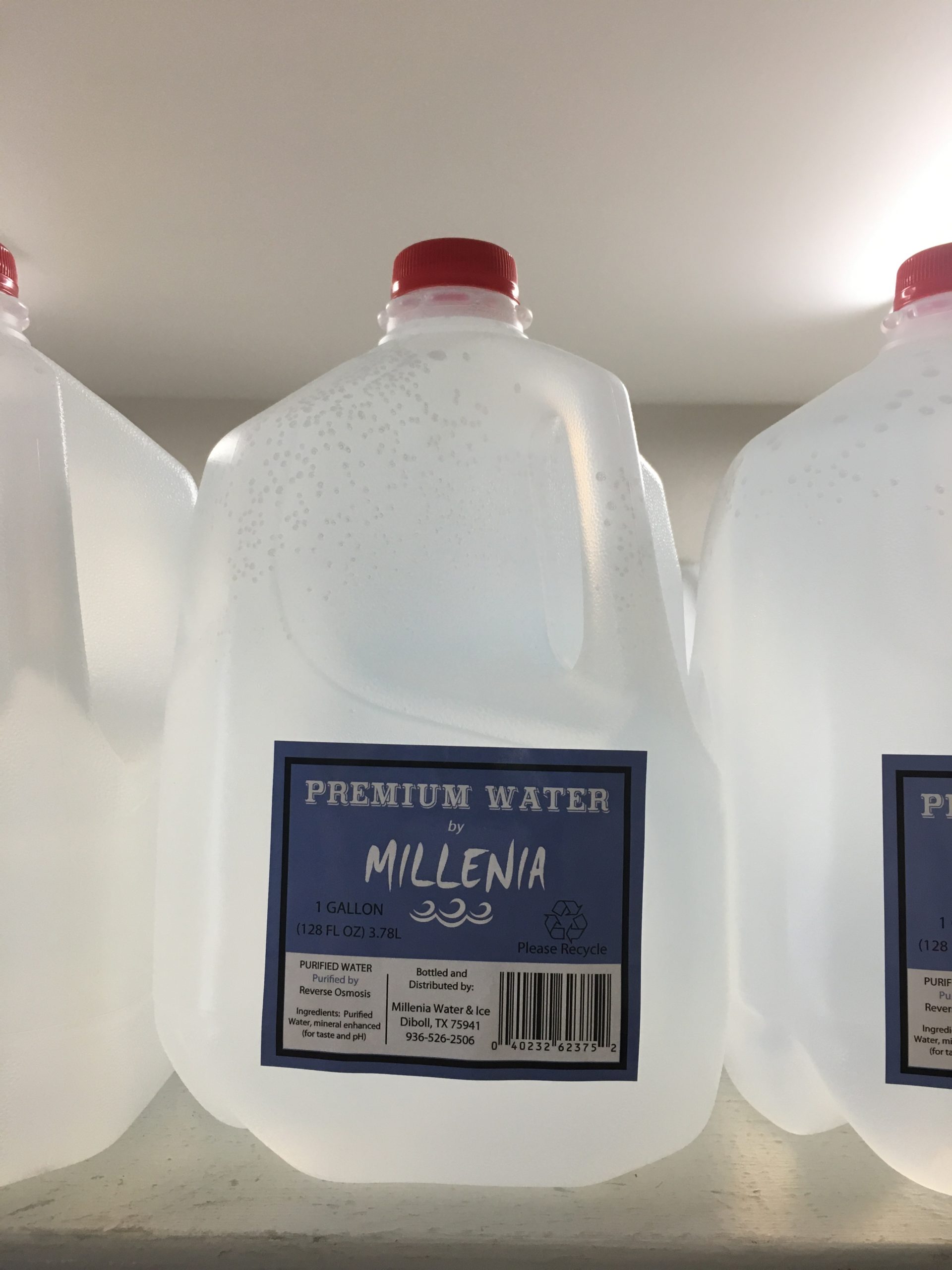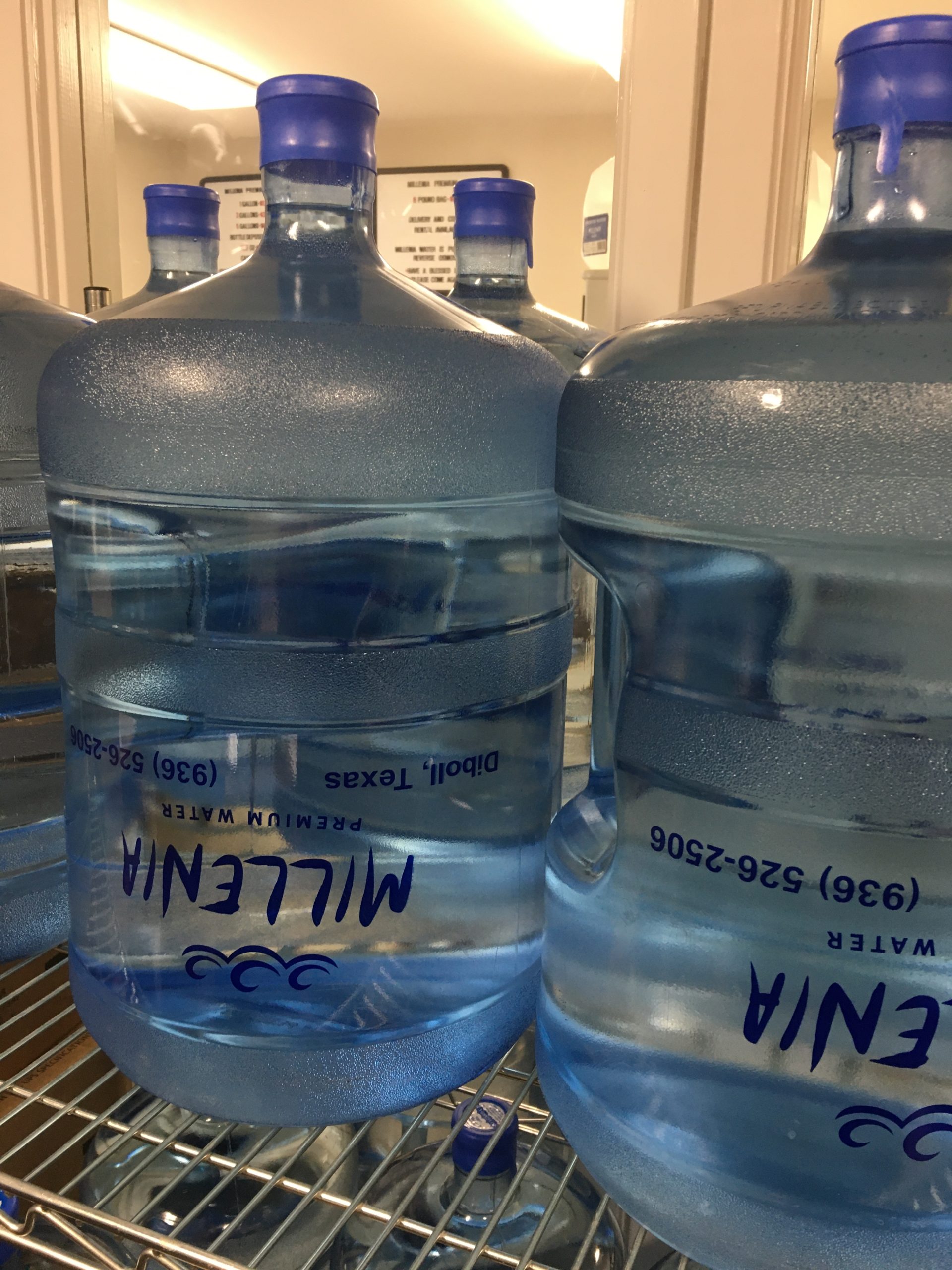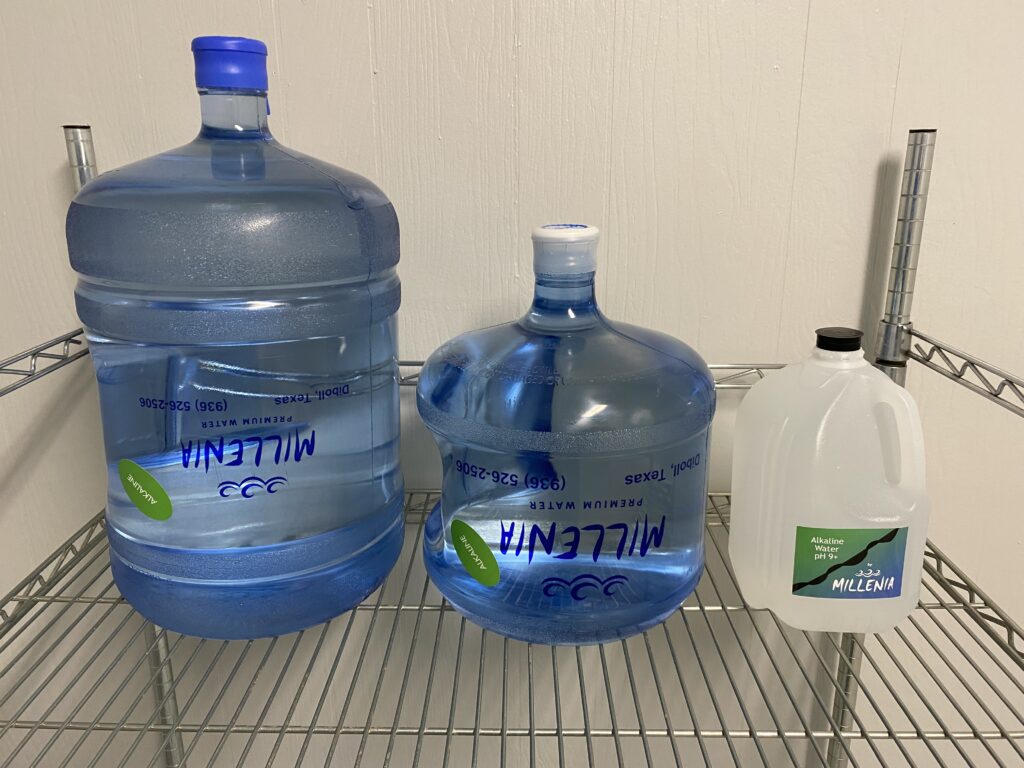 NOW Available- Alkaline Water pH9+ by Millenia
"Great product & service from great people!!"     The Spud Too!
"Steve and Dortha are very efficient and friendly, and we appreciate their wonderful service and attention to detail. We are so pleased with the water quality and clients love the sturdy bottles! Thank you so much for refreshing all our lives!"   Edward Jones
Ready to find out how easy it is to order?
Tell us about your water needs!